How to change agent
Setting up for block management with Ringley
We know block management handovers are not always easy but there are ways to get the data we need to get started and getting you set up for operational block management is our headache not yours.
We follow the ARMA recommended handover list and will seek all property docs including: insurance, contracts and contractor lists, owners, title documents, accounting, site staff payroll, health & safety and company information.
We like to write out to all owners before we start on site so they can get a flavour of Ringley. You'll find us very approachable throughout the transition process.
With as little as a lease and list of owners immediate set up is possible. We'll reserve the position on opening balances and other matters whilst we piece the rest together.
Balance sheet investigation, we can:
advise if things have been hidden on your balance sheet
outline the remedies if you're worried about past overcharging including the legal principles of reasonableness and recoverability
If you are in trouble with Companies House, we can:
get RFAS to prepare and submit late accounts to curb further fines
get Ringley Law to file Confirmation Statements if your company is under threat of being wound up
If your past Agent is uncooperative, we can threaten to:
report them to ARMA after 3 months if regulated
report them the Property Ombudsman after 3 months if registered
report them the Property Ombudsman after 3 months if registered
a claim of Tresspass to Goods on the basis that the files are the property of the Client
to join the previous Agent in any unpaid service charge claims due to non production of records
a claim of Conversion if there is an unequivocal demand for delivery of the papers and an unequivocal refusal to do so
It you've achieved your Right to Manage but can't get the funds
we can file a Section 94 application with the Tribunal
whilst your RTM starts from a zero position, Ringley Law can report the former Agent under S37 of the 1985 Landlord & Tenant Act for non compilation of accounts and balancing charge which could lead to a Level 4 (£2,500) fine.
Help to simplify an overburdening lease to reduce costs:
for small blocks where a lease requires a full accounting audit Ringley Law can preapre a Section 37 application to the Tribunal to vary the lease, thus reducing the annual accounts charge from 'audit' to 'certification'.
Ensuring the continuity of your Right to Manage company
if you're worried about people dropping out leaving you with the RTM company costs
we can advise on registering a restriction on titles to require new owners to become members
Find out more today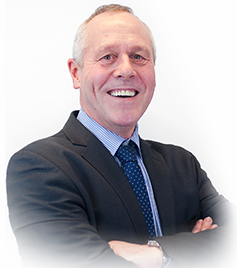 "Our customers are also
our friends"
md@ringley.co.uk