Developer Services: Overview
Ringley Chartered Surveyors is an independent medium sized professional practice with a proven track record.
We have the resources to manage large master plan sites where there are a number of stakeholders, a range of tenure types and property classes. Developments in our portfolio include large garden villages, high rise apartment complexes, niche housing estates and general needs housing throughout the UK. Our approach is tailored and personal and brings 20+ years of experience and provides an unparalleled level of transparency for property owners through our online portal 'The Gateway'.
We like to be engaged early so that we can offer development consultancy as plans emerge. The range of areas we can contribute to includes:
pre-build consultancy - layout of communal areas, site staff provision, extra services, security, way-finding
strategy plans - we can prepare a range of strategy plans to defray your planning obligations
mobilisation - recruitment of site staff, site staff training, meet and greet service whilst you are selling
during handover - home demonstrations, on-site tendering days, no void management fee
plant &amp equipment handover - cause and effect testing, plant handover
a development web portal - tools in your sales office so potential buyers leave site feeling confident of the management arrangements beyond the build
a developer helpdesk service - you can outsource your new build customer care to us
We are in it for the long term....
We realise that for Developers, property management is viewed as a service that is put in place for the benefit of the eventual leaseholders and occupiers of the units created. We can work on a retained or development consultancy basis - so getting Ringley involved may cost nothing or less than you think!
All from an established, experienced and professional team. Read more about what we offer
Find out more today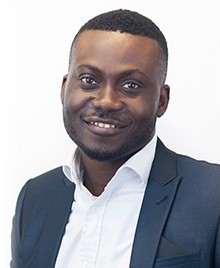 "We're proud of the blocks
we manage"
md@ringley.co.uk