Developer Help Desk
An add on to make the handover process smoother for both the developer and leaseholders
No matter how well built a development is, it is enevitable that there will be some snagging issues which arise and many leaseholders, particularly those who have not bought a new build property before, do not understand that these issues do occur and can become quite emotional. This is entirely understandable given it is their home and potentially the most expensive purpase of their life so they need to be dealt with sensitively and on a very personal level. They need a responsive service with a personal touch.
For an additional fee, we can provide this facility to developers, essentially, we would have a dedicated person taking calls and emails relating to defects. They are trained to make a judgement as to whether the items reported are general maintenance issues to be dealt with as part of the service charge or if they are snagging issues. In the case of the snagging issues, a defects form is completed with detailed information and photos where appropriate so it is clear which of the subcontractors need to attend. The defects form is sent to a contact of the developers choosing (often the contstruction company), so they can instruct the repair works.
The benefit of this service is that the developer does not need to field a high level of calls and we are able to calm down upset leaseholders and reassure them that the matter is being dealt with. We will them feed information back to the leaseholders when we receive updates from the construction team – communication is key to managing leaseholders expectations and we welcome feedback from the construction team so that we can keep leaseholders informed.
Having taken over a number of developments from the original new build agents, how snagging is dealt with is one of the most frequent complaints so we would agree a snagging strategy with you very early on in the process and by working with you to resolve defects, we will be able to not only meet, but exceed customers expectations which in turn will serve to protect and even enhance the developers reputation.
Find out more today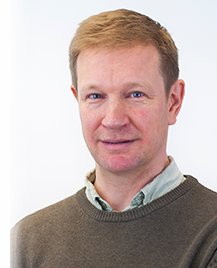 Let Ringley act as your Customer Care
Department
md@ringley.co.uk