Ringley's Developer Help Desk Services

Here is how you can oursource your after sales Customer Care
No matter how well a development is built, it is enevitable that some snagging issues will arise. Snags need to be logged, signposted, decided upon and customers advised and updated, particularly if the person has not bought a new build property before. Given that a home is potentially the most expensive puchase a person may make, empathy, understanding, advice notes, assurance and audit trail whilst dealing sensitively and on a very personal level is key.
Our Developer Helpdesk service attracts a unit based fee for each year of your 'build warranty period'.
Essentially, we would train dedicated personnel to take calls and emails relating to defects or snags inside the properties. Issues reported are logged as either (a) snags or (b) defects or (c) maintenance issues to be dealt with under the service charge. We offer 2 service levels:
Inbound Helpdesk Call Service - logging, updating, reporting to main contractor
Managed Repairs Service- inbound call service + placing orders and book appointments with relevant main contractor or subcontractors
And, if required we offer a Dispute Resolution Service also
Our Customer Care personnel take down detailed information including photos and can notify the main-contractor who either accepts or disputes the repair. Where a repair is rejected our Building Engineers operate an optional disputes service whereby a joint inspection to review 'as built' drawings on site with the main contractor usually resolves the issue.
We will then update owners once we receive updates from the construction team – communication is key to managing expectations and we welcome feedback from the construction team so that we can keep owners informed.
Shrinkage cracks Not developer issue unless > 5mm
Disputes and mediation: Every service needs a pre-agreed appeals process
• to share decision making parameters with residents
• to benchmark defects against contact documentation
• that shows independence
• to protect you as developer from reputational risk
Defects and snagging service & why outsourcing can help
• without time & leadership customer care will fail
• reduce your brand risk, distance yourself from snagging
• buy in capacity and skills outside your build skills-sets
• you get 'emotionally intelligent' trained decision makers
• you get decision makers on call for emergencies 24/7
• your customers get 1 point of contact for home and common parts issues
Managing your reputational risk
Having taken over a number of developments at the last minute where the incumbant has insufficient expertise we know that how snagging is dealt with is an emotive issue and therefore seek to get clear agreement on your snagging strategy so we can not only meet, but exceed customers expectations. We know buyers may well buy another property off you in the future and that we need to enhance and protect your reputation.
Find out more today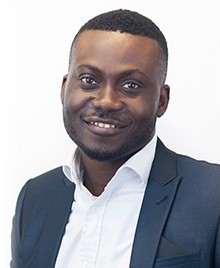 "Ringley block management
has visible results"
md@ringley.co.uk