What We Offer Developers
A hassle free service, taking the hard work out of Property Management for our Developer clients.
Our free pre-occupation consultation service includes:
Practical advice on general services such as refuse strategies, garden design, man safe systems, etc.
Guidance on the cost implications of additional amenities to ensure that the amenities and resultant service charge levels reflect the financial position of the developments target market.
Advice on staffing and lifestyle services.
Identifying additional income opportunities such as dead areas where storage units could be created for rent or sale.
Ideas for sustainable living to increase the schemes green points and to reduce the overall carbon footprint of the development.
Lease consultancy to ensure that your lease is development specific.
Preparation of a Section 106 management plan to assist the developer in fulfilling the requirements.
A full review of both the building plans and specifications, year 1 service charge preparationn and apportionment schedule based on the service charge sectors to ensure that it is fair and reasonable to avoid future disputes.
Training for the on-site sales team to give them an understanding of the service charge sectors and who contributes to them, as well as training on specific lease covenants and estate regulations.
Our in-house legal team will set up a residents management company where required, we will also act as company secretary and interim directors if neccesary.
We aim to reduce void charges to developers by phasing handovers where possible and by waiving our management fee on unsold units.
Welcome letters – we send these out as each sale completes so owners know to contact Ringley from day one, it also provides them with useful information about their development and surrounding areas, estate regualtions, etc.
Snagging issues – for an additional fee, we can provide a developer helpdesk service. Read more here.
Once developers have pulled off site and moved on to their next project, we have to manage the "dream" that purchasers have bought into. This requires considerable diplomacy, practical application and problem resolving. We have developed skills and strategies to handle this all-important phase:
Management within promised service charge budgets – deficits and large year 2 increases have an affect on developers reputations which we have a responsibility to protect.
Planning / budgeting for future major works.
Handling latent defects.
Accommodating differing aspirations of Private Leaseholders, Housing Association Tenants, Commercial Occupiers and others.
Leading the Directors of Residents Management Companies through the complexities of their legal responsibilities.
Keeping everybody informed, by way of newsletters, emails and through our website, of all pertinent developments.
On-going review and re-tendering of maintenance contracts to guarantee value for money.
Find out more today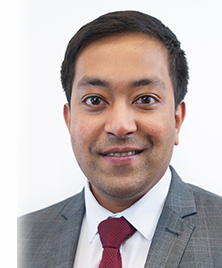 Ask about our special 'new build'
welcome programme
md@ringley.co.uk