ABOUT US
Ringley are a specialist Property Management Company in London, and more specifically Camden and the surrounds which is why we thought we would create this page to highlight why you should use a local property management company situated just north of Camden Lock in the London Borough of Camden.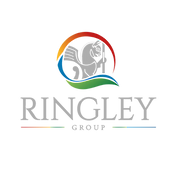 Block Property Management Specialist –
Our offices have been head quartered here for over 25 years so this is our guide !
History of Waltham Forest
What you see above is a map of London Boroughs where pop stars and artists were from – why are we telling you this I hear you ask….it's because Ringley are based in Camden, the epicentre of all things music and Haringay isn't that far away !
Which pop band - oh yes the one and only Iron Maiden where Harris was born! The heavy metal band had fromed in 1975 mainly due to Steve Harris. The band has over 6 million listeners per year on spotify and have released over 37 albums! They rose to success as the new waveof British heavy metal movement especially uring the 1980s. Harris as the founder and main song writer for the band also thought of the band's name he got inspired by the film adaptation of The Man in the Iron Mask from the novel by Alexandre Dumas, the title of which reminded him of the iron maiden torture device. Some particular hits of Iron maiden were 1982's The Number of the Beast, 1983's Piece of Mind, 1984's Powerslave, 1985's live release Live After Deaththese releases recieved a series of UK and US platinum and gold albums.
Ringley are a specialist Property Management Company in London, and more specifically North London and the surrounding boroughs which is why we thought we would create this page to highlight why you should use a local property management company to Waltham Forest.
Property values
History of Waltham Forest
The London Borough of Waltham Forest was created in 1965 when the four urban district areas of Chingford, Leyton, Leytonstone, and Walthamstow merged into one. The name of Waltham Forest derives from an institution that managed deer in south west Essex. ... Today Waltham Forest has just one.
One of its most famous residents was the writer, poet, designer and socialist William Morris, who was born there on 24 March 1834, and lived there for several years. His former house in Walthamstow is a museum dedicated to his life and works, while the grounds of the house are a public park (Lloyd Park in Forest Road).
Waltham Forest, outer borough of London, England. Waltham Forest belongs to the historic county of Essex. The borough was established in 1965 by the amalgamation of the former boroughs of Chingford, Leyton, and Walthamstow. Within its boundaries are the areas and historic villages of (north to south) Chingford, Highams Park, Chapelend, Higham Hill, Walthamstow, Snaresbrook (in part), Leyton, and parts of Leytonstone and Forest Gate.
The name of the borough is most likely derivd from names in the 1086 Domesday book: Chingford is written as Cingefort meaning "Shingle Ford," Layton is entered as Leintune, "Farmstead on the River Lea," and Walthamstow is written as Wilcumestou, "Place Where Guests Are Welcome" or "Holy Place of Wilcume." The name Waltham Forest is loosely derived from Walthamstow.
| | |
| --- | --- |
| Property Type | Average Current Value |
| Detached (3 bedroom) | Unknown |
| Semi-Detached (3 bedroom) | Unknown |
| Terraced (3 bedroom) | £645,874.00 |
| Flat (2 bedroom) | £428,371.00 |
With the current rental values being:
| | |
| --- | --- |
| Property Type | Average Rent (Per week) |
| Detached (3 bedroom) | Unknown |
| Semi-Detached (3 bedroom) | Unknown |
| Terraced (3 bedroom) | Unknown |
| Flat (2 bedroom) | £313.00 |
New developments in Waltham Forest
Blackhorse View
Walthamstow E17
This development is a collection of studios, 1, 2 and 3-bedroom modern, spacious and light apartments in 6 buildings , there is private outdoor space to all homes and apartments overlooking landscaped courtyard gardens.
Homes are available with Shared Ownership through L&Q
Blackhorse Road station opposite , excellent transport links
The Chain
South Grove, London E17 7NG – Walthamstow
This development is made up of one and two bedroom homes with balconies, beside parks and a riverside walk.
Homes available with London Help to Buy or with Shared Ownership
Lots of transport links with train station nearby
What our CEO, Mary Anne Bowring, likes about Waltham Forest
Yes I have been watching Haringay develop over the past few years and really is one borough oozing with potential. I am also a serious amateur history buff and didn't realise how ancient this part of London was back in the old days ! Did you know that in the borough Roman remains have been found scattered around the area, proving it was a significant area of Roman occupation. Also the flight of the first all-British-built aircraft flown by a British pilot was on Walthamstow Marshes in 1909. Edwin Alliot Verdon Roe built a tri-plane underneath the railway arches on Walthamstow Marshes which he flew himself.
More History...
The hunting lodge (1543) of Queen Elizabeth I, in Chingford, houses the Epping Forest Museum; the lodge was restored in 1900 and again in 1991. Vestry House (1730), in Walthamstow, is now a museum of local history, and Essex Hall in Leyton is a half-timbered structure dating to the late 15th century. Within Lloyd Park is Water House, a Georgian mansion that was once the home of William Morris, the 19th-century craftsman, poet, and socialist. Other notable past residents include the statesman and novelist Benjamin Disraeli, who attended classes at Essex Hall Academy, and the Roman Catholic cardinal Nicholas Wiseman, who resided in Leyton during his later years.
Waltham Forest is predominantly residential in character, but there are some industrial zones. Parks and open spaces cover about one-eighth of the borough, including Larks Wood, Ridgeway Park, and part of Epping Forest. Ethnic minorities (mainly South Asians and Afro-Caribbeans) account for one-fourth of the population.
Things to do...
There are many things to do in Walhtham Forest such as visitng the Queen elizabeth Hunting Lodge or maybe you'd prefer to visit the Walthamstow market. The borough has activities that suit everyones interests if you enjoy peacful walks then you're in luck as you can go visit epping forest or if walking isnt really your thing then have a picnic there and enjoy the scenic views of the forest.
You could also visit Crate on st james street for food and drinks with family or friends for a fun day out.
What local People said...
Top 3 Property Management Companies in Waltham Forest
1. Ringley Group – specialising in the block management of residential and regeneration consultancy
2. Foxtons Walthamstow Estate Agents
3. Central Estate Agents - Located at 177, 179 Hoe St, London
Call Anthony James at Ringley for an initial chat –
Anthony James
Commercial Director - BSc (Eng) Hons KCA
Direct Dial: 020 4506 9030
Ringley Limited Chartered Surveyors
Ringley House, 1 Castle Road, London, NW1 8PR.
Fax: 020 7267 9610
Web: ringley.co.uk
Email: anthony.james@ringley.co.uk
London Office
Ringley House
1 Castle Road
London, NW1 8PR
020 7267 2900

Manchester Office
11 Swan Street
Northern Quarter
Manchester, M4 5JJ
0161 376 3276

Cardiff Office
122 West Bute Street
Cardiff Bay
Cardiff, CF10 5EN
0161 376 3276

Contact Us
To get in touch with us, use the form below.