ABOUT US
Ringley are a specialist Property Management Company in London, and more specifically Camden and the surrounds which is why we thought we would create this page to highlight why you should use a local property management company situated just north of Camden Lock in the London Borough of Camden.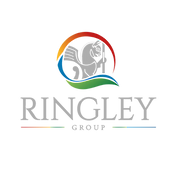 Block Property Management Specialist –
Our offices have been head quartered here for over 25 years so this is our guide !
History of Slough
History of Slough
Slough is a large town in Berkshire , England the borough originally developed as a stopping-off point for coaches travelling between London and Bath. It remained as a small village until the mid-1800s and the coming of the railway - Slough quickly became a thriving town and a popular place to live, within easy reach of London and Windsor.
In 1086 William the Conqueror's Domesday Book lists some of the landowners in 'Upton', but the first recorded mention of Slough was in 1196, when it was spelled 'Slo'. Most historians think that the name came from the slough or muddy land between Upton-cum-Chalvey and Eton.
When the railway from London to the west was built, Slough Station opened in 1840. By 1841 the population was twice the size it had been in 1831, but the population was still only 2405 people! By 1891 the population was 7,700. ... The population has now reached around 149,000 people.
Property values
More history...
The first existing record of the name Slough dates from 1196, when it was spelt 'Slo'. The name Slough most probably refers to the marshes around this area in former times, in Old English this was 'Sloh'. Many prehistoric sites and relics have been found around Slough, but little has been found within the Borough.
In the 21st century, Slough has seen major redevelopment of the town centre. Old buildings are being replaced with new offices and shopping complexes.
In 2011, Slough's population was the most ethnically diverse in the United Kingdom outside London. with the highest proportion of religious adherents in England.
Slough is home to the Slough Trading Estate, the largest industrial estate in single private ownership in Europe. Blackberry, McAfee, Burger King and LEGO have head offices in the town. The Slough Trading Estate provides over 17,000 jobs in 400 businesses. The town is approximately 9.1 miles (14.6 km) to the west of Heathrow Airport.
| | |
| --- | --- |
| Property Type | Average Current Value |
| Detached (3 bedroom) | Unknown |
| Semi-Detached (3 bedroom) | £549,166.00 |
| Terraced (3 bedroom) | Unknown |
| Flat (2 bedroom) | Unknown |
With the current rental values being:
| | |
| --- | --- |
| Property Type | Average Rent (Per week) |
| Detached (3 bedroom) | Unknown |
| Semi-Detached (3 bedroom) | Unknown |
| Terraced (3 bedroom) | Unknown |
| Flat (2 bedroom) | Unknown |
New developments in Slough
Slough is fast becoming the top property hots spots especially for swanky new apartments and homes , some examples are :
Artesian House - Horlicks Quarter
Slough SL1 3QB
This new development is made up of one and two bedroom apartments with prices ranging from £369,950 – £397,500 and includes;
Green open spaces, nursery, gym, co-working hub, retail & commercial spaces
0.2 miles to main train station; 8 miles to Heathrow Airport
London Paddington in under 20 minutes; Crossrail coming soon
Eton House
This new development is made up of different types of luxury apartments with prices starting from £239,950
London Paddington accessible in 22 minutes
Heathrow in 20 minutes via the Crossrail line, these apartments are ideal for the commuter that wants phenomenal connectivity coupled with amenities experiencing large-scale regeneration.
What our CEO, Mary Anne Bowring, likes about Slough
Yes I have been watching Slough develop over the past few years and really is one borough oozing with potential. Did you know that The Beatles one of the most legendary British bands, began their first British tour in Slough in 1963. Also the creation of the zebra crossing started in Slough, the Road Research Laboratory was set up in the Langley area of the town in 1946, and was tasked with creating a pedestrian crossing with road markings that were visible in all conditions.The "Slough Experiment" began, during which all kinds of ways of getting from one side of the road to the other were tested across the town, with laboratory boffins eventually settling on the zebra crossing.
The sad news for any road-crossing spotters out there is that the original, created in 1951, is no longer in existence as the area has since been pedestrianised.
Things you may not know...
Slough has the highest concentration of UK HQs of global companies outside London. Slough Trading Estate is the largest industrial estate in single private ownership in Europe with over 17,000 jobs in 400 businesses. Blackberry, McAfee, Burger King, DHL and Lego have head offices in the town.
Did you also know that the founder of the Mars Bar , Frank Mars gave his son the money to set up his own chcolate bussiness in 1932 in the Uk and the younger Mars ended up in slough where he came up with the very famous chcoolate and caramel filled treat. So the confectionery empire was actually born in Berkshire!
The oldest building in the borough is the St Laurence's Church in Upton and it is around 900 years old! Parts of Upton Court (home to the Slough Observer newspaper now) were built in 1325, while St Mary's Church in Langley was probably built in the late 11th or early 12th century, though it has been re-built and enlarged several times.
Things to do in Slough...
There are many thngs to do in Slough, with family and friends or whether you just enjoy strolls through the numerous parks such as Black Park or Langley country park by yourself. You could visit the Absolutley Ice - Slough Ice Arena , Go - Ape , Go Jump n trampoline park or maybe Bust Out 360 if escape rooms are more your thing , the borough has many fun activities and lesiure centres to occupy your time both indoor and outdoor activities . Additionally for thoose that are shopaholics you will be glad to know that there is more than one shopping centre in Slough , there is the Queensmere Observatory Shopping Centre and more.
What local People said...
Top 3 Property Management Companies in Slough
1. Ringley Group – specialising in the block management of residential and regeneration consultancy
2. Langhams Estate Agents - Located at 52 High St, Slough SL1 1EL
3. The Frost Partnership Estate Agents Slough
Call Anthony James at Ringley for an initial chat –
Anthony James
Commercial Director - BSc (Eng) Hons KCA
Direct Dial: 020 4506 9030
Ringley Limited Chartered Surveyors
Ringley House, 1 Castle Road, London, NW1 8PR.
Fax: 020 7267 9610
Web: ringley.co.uk
Email: anthony.james@ringley.co.uk
London Office
Ringley House
1 Castle Road
London, NW1 8PR
020 7267 2900

Manchester Office
11 Swan Street
Northern Quarter
Manchester, M4 5JJ
0161 376 3276

Cardiff Office
122 West Bute Street
Cardiff Bay
Cardiff, CF10 5EN
0161 376 3276

Contact Us
To get in touch with us, use the form below.