ABOUT US
Ringley are a specialist Property Management Company in London, and more specifically Camden and the surrounds which is why we thought we would create this page to highlight why you should use a local property management company situated just north of Camden Lock in the London Borough of Camden.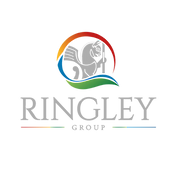 Block Property Management Specialist –
Our offices have been head quartered here for over 25 years so this is our guide !
History of Islington
Every London Borough has nurtered mega pop artists – why are we telling you this I hear you ask….it's because Ringley are based in Camden, the epicentre of all things music and Islington isnt that far away from us !
Which pop band – oh yes, the one and only Coldplay from Islington! The iconic music group formed in Islington while the members studied at UCL (University College London) in Islington. Little did they know that when the formed Coldplay in 1996 they would later become one of the most successful bands of the 21stcentury with other billions of views on their music videos and selling over 90 million records world-wide. The British rock band have 160 released 160 songs in their career with their most popular hits such as 'Fix you', 'Someone just like this ', 'Viva la Vida', the countless hits just kept winning awards like song of the year again and again. Did you know that the rock band with 5 members was named after the book of Poetry called Childs Reflections, cold play and that infect they originally started being called starfish until they borrowed a local bands name who had discarded it.
Ringley are a specialist Property Management Company in London, and more specifically North London and the surrounding boroughs which is why we thought we would create this page to highlight why you should use a local property management company to Islington…a mere 20 mins away.
Property values
History of Islington:
Islington was originally named by the Saxons Giseldone in 1005, then changed to Gislandune in 1062. The name means "Gīsla's hill" from the Old English personal name Gīsla and dun ("hill", "down"). The name later mutated to Isledon, which remained in use well into the 17th century when the modern form of Islington started to be used.
If you're a fan of Harry potter, then Islington is the place for you as it is home of the headquarters for Harry potter and the order of the phoenix feature. Not only that but if you are a true Arsenal fan you know that the original Arsenal FC Grounds have been In Islington for over !00 years located at the Highbury Arsenal Football stadium.
Islington was also once home to Tony Blair, former British prime minister known as Islington man.
| | |
| --- | --- |
| Property Type | Average Current Value |
| Detached (3 bedroom) | Unknown |
| Semi-Detached (3 bedroom) | Unknown |
| Terraced (3 bedroom) | Unknown |
| Flat (2 bedroom) | Unknown |
With the current rental values being:
| | |
| --- | --- |
| Property Type | Average Rent (Per week) |
| Detached (3 bedroom) | Unknown |
| Semi-Detached (3 bedroom) | Unknown |
| Terraced (3 bedroom) | Unknown |
| Flat (2 bedroom) | £527.00 |
New developments in Islington
Islington is fast becoming London's top property hots spots especially for swanky new apartments and regeneration schemes, some examples are:
Wharf Road, Islington N1
Wharf road is found near Old Street and Farringdon Underground Stations are nearby meaning the City is within walking distance. Located in Islington, N1, Wharf Road benefits from a canal-side setting and private roof terraces and balconies.
Wharf Road is a collection of boutique 1, 2 & 3 Bedroom apartments
City Forum / City Angel
Found on City Road , Islington , EC1V 8AS there is a mix of shared ownership homes and social rent homes available . These homes are Berkeleys landmark new developments, The City Angel is a collection of Studio & 1 bed apartments they offer prime urban living at an affordable level in Islington.
What our CEO, Mary Anne Bowring, likes about Islington
Yes, I have been watching Islington develop rapidly over the past few years and really is one borough oozing with potential. I am also a serious amateur history buff and didn't realise how ancient this part of London was back in the old days! It seems Islington is a kindred spirit to our native Camden. Islington is making steps foward into the Governments Islington Transport Strategy which sets out Islington's long-term vision to make transport in the borough healthy, fair and enjoyable, they have begun creating a new Crossrail station at Farringdon as well as significant public realm enhancements and pedestrian safety measures outside the station which is all. the more reason to live there.
More History...
Forming along the path of the Great North Road, the Borough of Islington began as a village named "Giseldone" from the Saxons, otherwise known as "Gisla's Hill". The village quickly became more important as a source for the city's water, and this also made it a good place for growing vegetables that supplied London with food. Eventually, the village was absorbed into Greater London as the city grew into the surrounding communities. Today it is a major home to restaurants, pubs, shops, and other important aspects of the city.
The area of Angel is Islington originated with the Angel Inn, which opened in 17th Century and by 1903 came to mean the Angel Hotel. Angel became part of the Metropolitan Borough of Islington in 1900, which joined with the Metropolitan Borough of Finsbury in 1965 to become the London Borough of Islington. The Angel tube station is named for the area and is featured in the London edition of Monopoly. In Neil Gaiman's story "Neverwhere" the fallen angel Islington is named for both the area and the borough.
Islington and Entertainment
Islington has all sorts of entertainment for the public , there are lots of Theatres to be found in Islington from The Sadler's Wells Theatre on Rosebery Avenue , The Almedia Theatre which is most critically priased theatre in Britain and the list goes on. The Screen on the Green is in the borough too on 83 Upper street , it is one of the most striking cinmea facades in the city !
What local People said...
Top 3 Property Management Companies in Islington
1. Ringley Group – specialising in the block management of residential and regeneration consultancy
2. Winkworth Estate Agents – Located Islington, 65 upper street N1 0NY
3. Ellis & Co Islington Estate and Letting Agents – Located 76 Essex Rd, London N1 8LT
Call Anthony James at Ringley for an initial chat –
Anthony James
Commercial Director - BSc (Eng) Hons KCA
Direct Dial: 020 4506 9030
Ringley Limited Chartered Surveyors
Ringley House, 1 Castle Road, London, NW1 8PR.
Fax: 020 7267 9610
Web: ringley.co.uk
Email: anthony.james@ringley.co.uk
London Office
Ringley House
1 Castle Road
London, NW1 8PR
020 7267 2900

Manchester Office
11 Swan Street
Northern Quarter
Manchester, M4 5JJ
0161 376 3276

Cardiff Office
122 West Bute Street
Cardiff Bay
Cardiff, CF10 5EN
0161 376 3276

Contact Us
To get in touch with us, use the form below.