ABOUT US
Ringley are a specialist Property Management Company in London, and more specifically Camden and the surrounds which is why we thought we would create this page to highlight why you should use a local property management company situated just north of Camden Lock in the London Borough of Camden.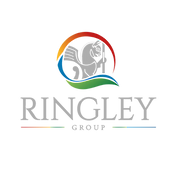 Block Property Management Specialist –
Our offices have been head quartered here for over 25 years so this is our guide !
History of Haringey
Every London Borough has nurtered mega pop artists – why are we telling you this I hear you ask….it's because Ringley are based in Camden, the epicentre of all things music and Haringey isnt that far away !
Which pop band – oh yes the one and only The Kinks hail from Haringey!
We kinda like feel a kindred spirit to them The Kinks are one of the most important and influential rock acts of the era. The group played lots of different genres from rhythm to blues, British music hall, folk and country, this helped shaped their music into what it is . From the 1960s and early 1970s, the group released a lot of commercially successful singles and albums. Over those years the band reached a reputation for songs and concept albums which represented English culture and lifestyle. Albums such as Face to Face, Something Else, The Kinks Are the Village Green Preservation Society and omg Lola !
Oh and by the way Haringay was also the birth place of a very discrete and below the radar singer….Adele, though that just had to be mentioned !
April 2021
Ringley are a specialist Property Management Company in London, and more specifically North London and the surrounding boroughs which is why we thought we would create this page to highlight why you should use a local property management company to Haringay…a mere 20 mins away.
Property values
History of Haringey
Harringay has its origin in the Saxon era, most likely derived from the name of a Saxon person called Hering – Heringes-hege in Ye Old English means the enclosure of "Hering". The earliest written form was Harenhg in about 1195. It gave rise to the names Harringay (the district of London), the London Borough of Haringey, and Hornsey (a nearby district of London). Since the history of Hornsey is mostly common with that of present-day Harringay. The name of the London Borough of Haringey is included to explain spelling differences.
In 1243, the name was recorded as Haringesheye, an intermediate form between the Saxon Heringes-hege and its four current-day forms. With the second 'g' pronounced as 'y' in Ye Old English, you can see how close the three versions were. In 1371 Haryngeay was recorded, and 16 years later Haringey appeared for the very first time, making it the oldest of the four present-day forms. Haryngay appeared in 1393 and Harringay in 1569. The variant that became Hornsey developed the additional 's' in the middle with the use of Harnsey, recorded in 1392, and Hornsey appeared in 1646
| | |
| --- | --- |
| Property Type | Average Current Value |
| Detached (3 bedroom) | Unknown |
| Semi-Detached (3 bedroom) | Unknown |
| Terraced (3 bedroom) | Unknown |
| Flat (2 bedroom) | £574,852.00 |
With the current rental values being:
| | |
| --- | --- |
| Property Type | Average Rent (Per week) |
| Detached (3 bedroom) | Unknown |
| Semi-Detached (3 bedroom) | Unknown |
| Terraced (3 bedroom) | Unknown |
| Flat (2 bedroom) | £394.00 |
New developments in Haringey
Haringey is fast becoming London's top property hots spots especially for swanky new apartments and regeneration schemes, some examples are :
Hornsey Park Place by Berkeley Homes
Ringley act as consultant for Berkeley Homes on very large regeneration projects but also manage slightly more established apartment blocks.
Delivering 1,714 apartments with private landscaped courtyards
Hornsey Park Place is the very first phase
Last five apartments remaining at Hornsey Park Place
Marketing suite & showhomes now open - appointment only
Q1/Q2 2021 completion for Hornsey Park Place
In close proximity to four key Zone 3 stations
In the heart of this north London borough, a brand new 12-acre city village in Zone 3 is being built by St William. Part of the Haringey Heartlands Regeneration, Clarendon is going to become a very exciting new destination.

Clarendon will make up over 1800 new homes together with fantastic resident amenities, the creation of beautifully landscaped gardens, as well as extensive business, retail and community spaces. The cultural quarter (as it will be known) will include a central boulevard to help improve connectivity between the surrounding neighbourhoods of Hornsey, Wood Green and Alexandra Park, benefiting from the ease of transport to a variety of capital connections.
West Green Place Haringay
A development by Pocket Living, Ringley have consulted with many niche smaller type developers for affordable living.
West Green Place N17 is a new community of 99 one and two bedroom discounted Pocket homes, 12 two bedroom Pocket Homes and 17 three bedroom Pocket Edition town houses set around a new landscaped street next to Downhills Park in Haringey. It has been designed by award-winning architects.
A vibrant community centre and nursery designed by Dyvik Kahlen Architects sitting at the gateway to the development.
Located in an urban green space, there are stunning views and green paths that connect residents to the nearby amenities cafes, playgrounds and sports fields of Downhills Park.
A short distance from Turnpike Lane and Seven Sisters Stations, occupiers can reach central London in a mere 18 minutes. Vibrant Green roads with its effervescent restaurants and hip Stoke Newington are just down the road.
What our CEO, Mary Anne Bowring, likes about Haringey
Yes I have been watching Haringey develop over the past few years and really is one borough oozing with potential. I am also a serious amateur history buff and didn't realise how ancient this part of London was back in the old days ! It seems Haringey is a kindred spirit to our native Camden - The last 20 years of the nineteenth century saw the disappearance of Harringay House with the surrounding parkland and farms under the advance of late Victorian gentrification.
From 1901, Haringey was spread across the counties and urban districts, later formal boroughs, of Hornsey and Tottenham in the Middlesex area.
After the Second World War, Harringay began to mutate as immigration altered the character of the area.
In 1966 it was unified under one local council with the creation of the London Borough of Haringey.
Haringey and Entertainment
From 1751 until the 2ndhalf of the 20thCentury Haringey believe it or not gained fame as an entertainment hub. In the second half of the eighteenth century Hornsey Wood House was improved as a private leisure park and became one of the most fashionable places for Londoners to escape from the centre for holidays.
Finsbury Park, the urbanisation of which wiped the old tavern away, was the first major metropolitan park in England and was immensely popular in its heyday. In the early twentieth century both Haringey Stadium and the Harringay Arena drew crowds to the area.
More Haringey and Entertainment...
The borough even has local landmarks such as Alexandra Palace . The Alexandra Palace is know as the birthplace of television, with its surrounding unspoilt parkland for long walks and activities. Not only that but Haringey has another famous landmark the historic 16th Century Manor House ; The Bruce Castle Museum has over 20 acres of park land. Haringey provides various entertainment for everyone whether you like going to the comedy night down at the pub, going to the cinema, theatres or galleries the list is endless.
What local People said...
Top 3 Property Management Companies in Haringey
1. 1.Ringley Group – specialising in the block management of residential and regeneration consultancy, based locally in the Haringey
2. Winkworth Haringay Estate Agents – Estate agents in Haringay High Street
3. Kings Group Haringay – Grand Parade, Green Lanes, Harringay, London N4 1AQ. Based on the high street
Call Anthony James at Ringley for an initial chat –
Anthony James
Commercial Director - BSc (Eng) Hons KCA
Direct Dial: 020 4506 9030
Ringley Limited Chartered Surveyors
Ringley House, 1 Castle Road, London, NW1 8PR.
Fax: 020 7267 9610
Web: ringley.co.uk
Email: anthony.james@ringley.co.uk
London Office
Ringley House
1 Castle Road
London, NW1 8PR
020 7267 2900

Manchester Office
11 Swan Street
Northern Quarter
Manchester, M4 5JJ
0161 376 3276

Cardiff Office
122 West Bute Street
Cardiff Bay
Cardiff, CF10 5EN
0161 376 3276

Contact Us
To get in touch with us, use the form below.