ABOUT US
Ringley are a specialist Property Management Company in London, and more specifically Camden and the surrounds which is why we thought we would create this page to highlight why you should use a local property management company situated just north of Camden Lock in the London Borough of Camden.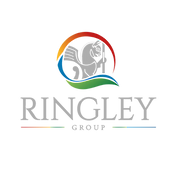 Block Property Management Specialist –
Our offices have been head quartered here for over 25 years so this is our guide !
History of Chelmsford
History of Chelmsford
The borough of Chelmsford dates back to the middle ages, the site of the ground had actually belonged to the Bishop of London. In 1199, Bishop William obtained a charter from the king ghis mean that the bishop held the right to have a weekly market near the bridge. This had been very exciting as in those days very few shops esisted and if you wished to buy or sell anything you had to go to a market. Once the market was up and running merchants and craftsmen would come to live in Chelmsford. So a town was born.
The railway reached Chelmsford in 1843. Improved transport led to an economic boom in Chelmsford. New industries grew up in the town. Chelmsford became known for its engineering industry and in the late 19th century for an industry making electrical equipment.
In 1888, Chelmsford had been founded and incorporated as a municipial borough part of the ancient Chelmsford hundred of Essex.
Property values
More History...
By the beginning of the 20th century Chelmsford had a population of almost 22,000. And it continued to grow rapidly (partly due to boundary extensions). Meanwhile, amenities in the town improved. A library opened in 1906 and before the First World War, the first cinemas opened.
In 1914 Chelmsford church was made a cathedral and in 1923 a War Memorial was unveiled to all those from Chelmsford who died in the First World War (later those who died in the Second World War were included).
| | |
| --- | --- |
| Property Type | Average Current Value |
| Detached (3 bedroom) | Unknown |
| Semi-Detached (3 bedroom) | £387,346.00 |
| Terraced (3 bedroom) | £342,045.00 |
| Flat (2 bedroom) | £239,150.00 |
With the current rental values being:
| | |
| --- | --- |
| Property Type | Average Rent (Per week) |
| Detached (3 bedroom) | Unknown |
| Semi-Detached (3 bedroom) | Unknown |
| Terraced (3 bedroom) | Unknown |
| Flat (2 bedroom) | £242.00 |
New developments in Chelmsford
Chelmsford is fast becoming the top property hots spots especially for swanky new apartments and homes , some examples are :
Beaulieu
Located at the North East side of the city of Chelmsford, in a highly accessible location between the A130 and the A12 (jct.19).
This new development offers a range of one , two and three bedroom apartments and one, two , three , four bedroom homes. The new homes also feature a range of new facilities, amenities and transport links. The new homes are arranged within individually designed character areas.
Aspyre
Wharf Road - Chelmsford - Essex - CM2 6YT
The new development has two idealic waterside blocks with a large range of homes available such as one, two and three bedroom apartments, duplexes and maisonettes. It is located on the banks of the River Chelmer
providing great links to London
Located in the heart of Chelmsford at Aspyre close to trendy bars, restaurants and shops in the city centre.
What our CEO, Mary Anne Bowring, likes about Chelmsford
Yes I have been watching Chelmsford develop over the past few years and really is one borough oozing with potential. Did you know that Chelmsford was an important staging post on the old Roman road between Londinium (London) and Camulodunum (modern-day Colchester). The cult comedy series Chelmsford 123 followed the life of an exiled Roman governor, Aulus Paulinus, in the town in AD 123.
Whats Chelmsford famous for?
Did you know that the borough of Chelmsford is known as the birthplace of radio this is due to Guglielmo Marconi. In 1899 he had opened the worlds first wireless factory in Chelmsford , he know has a Chelmsford campus named after him called the Marconi Building! Chelmsford also has a local opt-out of Heart FM. Heart Essex (previously Essex FM up to June 2009) has been on air since 12 September 1981 and has been owned by Global Radio since 2007. In May 2009, the station was rebranded to The Heart of Essex, Essex FM. In June 2009, the popular Essex FM née Essex Radio name brand was dropped after 28 years.
Grayson Perry who is a renowned artisit know for his ' The Vanity of Small Differences tapestry series' and being the creator of Turner Prize - winning ceramics , he was bron in 1960 in Chelmsford.
Horsse racing has been run at two separate venues using the name Chelmsford, neither actually in the city centre itself. The sport originally took place at Chelmsford Racecourse, at Galleywood, from the 18th century until its closure in 1935. A new racecourse was established at Great Leighs in 2008 and subsequently changed its name to Chelmsford City Racecourse.
Things to do in Chelmsford...
There are many things to do in Chelsmford , it has lots to offer. For those craving city life, Chelsmford is the borough for you , with an array of nightlife and shopping within Chelmsford centre, where traditional independent stores rub shoulders with upmarket fashion outlets.
There are many outdoor spaces to enjoy such as Hylands park with scenic views or RHS Garden Hyde Hall .As well as popular restaurants and boutique cafes, leisure facilities including an ice skating rink, swimming pool, cinema, bowling alley and two theaters mean there are endless activities within Chelmsford to enjoy during evenings and weekends.
What local People said...
Top 3 Property Management Companies in Chelmsford
1. Ringley Group – specialising in the block management of residential and regeneration consultancy
2. Abbotts Sales and Letting Agents Chelmsford
3. Barrett Estate & Letting Agents - Located at 3 London Rd, Wickford SS12 0AW
Call Anthony James at Ringley for an initial chat –
Anthony James
Commercial Director - BSc (Eng) Hons KCA
Direct Dial: 020 4506 9030
Ringley Limited Chartered Surveyors
Ringley House, 1 Castle Road, London, NW1 8PR.
Fax: 020 7267 9610
Web: ringley.co.uk
Email: anthony.james@ringley.co.uk
London Office
Ringley House
1 Castle Road
London, NW1 8PR
020 7267 2900

Manchester Office
11 Swan Street
Northern Quarter
Manchester, M4 5JJ
0161 376 3276

Cardiff Office
122 West Bute Street
Cardiff Bay
Cardiff, CF10 5EN
0161 376 3276

Contact Us
To get in touch with us, use the form below.