ABOUT US
Ringley are a specialist Property Management Company in London, and more specifically Camden and the surrounds which is why we thought we would create this page to highlight why you should use a local property management company situated just north of Camden Lock in the London Borough of Camden.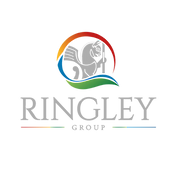 Block Property Management Specialist –
Our offices have been head quartered here for over 25 years so this is our guide !
History of Camden
At the heart of the borough lies Camden Town. Named after Charles Pratt, the first Earl Camden, who started its development in 1791, Camden Town began life as little more than a handful of buildings beside a main road. Camden Town's expansion as a major centre came with the opening of the Regent's Canal to traffic in 1820.
Improvements to transport provided employment for the local population, which, by the end of the 19th century, had grown significantly. Many streets were changed when new housing developments and schemes were introduced in the 1960s. The conversion of Camden Lock's wharves and warehouses on the Regent's Canal to craft markets in the 1970s ensured Camden Town's future as one of London's top tourist attractions.
Chalk Farm was originally a farmhouse and later a tavern set in fields. Soon after 1840 housing and shops were developed in Regent's Park Road but the building still survives as a restaurant.
Property values
Gentrification hit Camden Town long ago, with property prices now at well over £1,000 per square foot popular vibrant bohemian Camden Town is popular with creatives, TV studios as well as all those who wnat to party hard.
| | |
| --- | --- |
| Property Type | Average Current Value |
| Detached (3 bedroom) | £2,006,750.00 |
| Semi-Detached (3 bedroom) | £2,141,005.00 |
| Terraced (3 bedroom) | £1,249,247.00 |
| Flat (2 bedroom) | £674,620.00 |
With the current rental values being:
| | |
| --- | --- |
| Property Type | Average Rent (Per week) |
| Detached (3 bedroom) | £1,333.00 |
| Semi-Detached (3 bedroom) | £763.00 |
| Terraced (3 bedroom) | £809.00 |
| Flat (2 bedroom) | £545.00 |
New developments in Camden
Camden is fast becoming London's top property hots spots especially for swanky new apartments, some examples are :
​Camdens Goods Yard by Berkeley Homes
Carrick Yard
The apartments at Carrick Yard in Camden have been contemporarily designed, with form offering functional and stylish living spaces. The open plan living spaces are well lit by full height windows, highlighting the clean lines and detailed finishes within along with outside space to each apartment.
What our CEO, Mary Anne Bowring, likes about Camden
Yes I love Camden having worked here most of my professional life and grown the Camden based business to 15000 homes under block management from scratch established over 20 years ago. Over the last five or so decades, the north London borough has played host to a vast spread of Britain's cultural history. There's the brick walls of music venue Dingwalls from the Clash's debut record, the bar Amy Winehouse was working behind just ten years ago, the homes of Madness, Graham Coxon, and N Dubz. As a child,
Camden was a mythical place and perhaps the only cultural haven within walking distance of Kings Cross Station. But in the years since, it has undergone a facelift.
Now these streets are a tourist and property developer haven. Each weekend, holidaymakers crawl through the town in their ensembles of mismatched colours, shopping at the Urban Outfitters, American Apparel and various Americanised eateries that have popped up in the area for their pleasure. The much visited Camden Lock Village is now in the throes of a multi-million pound urban re-development project. But given that Camden is home to long-established, musical institutions that stretch from KOKO to the Roundhouse, one would assume a semblance of the town's original spirit lingers. What defines the culture of modern day Camden? Do genuine, authentic punks still live here? Or are they simply a mirage, popping up for a few hours each day to pose for photos with earnest couples from Munich and Boston and Auckland?
Camden Cultural Scene
Of course the men and women who hang out here these days aren't likely to batter you in the face with an unlaced boot, but many of them continue to congregate, as they always have, on the edges of the town's iconic Lock, the juncture point where the River Fleet cuts into Camden. On one side, a stream of restaurants, bars and a Holiday Inn. On the other, the music venue Dingwalls. And somewhere between these areas: the crust punks, the subculture who have informed the town's image for decades.​
Despite their role in Camden's history and the imprint they've made upon the stretch of land that sits underneath the lock, the crust punks are slowly being ushered away from the town and into the past. "Police are more on edge, the rails where we and other locals sit down by the Lock are being moved in, the public places strangled," says Dave, age 19, a crust punk who usually stands in the town holding a placard for boots with all the precision and care of a terminally exhausted lollipop man, but is today taking a day off. "Eventually it just won't be comfortable to have a drink or have a smoke there."
I notice one of Camden's archetypal under-the-lock hash dealers eavesdropping, so I ask what he thinks about the cultural shift? He shrugs, says business is "good", then walks away into the distance. Dave continues: "And I've heard tonnes of things about the Casino, HS2 or the PrimarkMeets-McDonalds monstrosity that's going to take over where the Punky Fish building and sheds that burned down were. That will screw us directly. And that" – he points over the horizon at the bulldozers and skyline flooded with cranes – "is the last fucking thing Camden needs."
Camden Music Spots and Restaurants
It's easy.Camden is the centre of the London music scene and has been since the '70s. For most people, the name "Camden" brings to mind the musical surge of the '80s and '90s, when Camden Town suddenly became the epicentre of London's music scene, with artists the likes of the Cure, Debbie Harry and the Sex Pistols rising to fame on Camden's multiple stages. With a variety of long-standing established and independent venues, you are spoilt for choice of places to see music in Camden.
What local People said...
"In Camden, it's just the atmosphere that gets me. It's simple. It's nice. It's real. And it's the people, too. I like to interact with them because they are normal and I am normal. People probably don't expect an Arsenal player to come to Camden Lock and, basically, be a normal guy. "
Granit Xhaka
"I've no grand designs to conquer the music industry, but I'd love to be able to tell my mates that I'm playing in a pub in Camden one night."
Luke Treadaway
"There's a high school in Camden, New Jersey, I call the Jill Scott School. It's the Camden Creative Arts High School. Those teachers and kids are so passionate about what they do, and 98 percent of the senior class went on to college."
Jill Scott
"If you want to be anonymous, you can go to Soho or Camden, and it's not a problem. There are a lot of Spanish people. If you go to Piccadilly or Oxford Circus, you hear lots of Spanish voices, but I'm not recognised much."
Juan Mata
Top 3 Property Management Companies in Camden
1. Ringley Group – specialising in the block management of residential and mixed buildings, based locally in the Borough of Camden.
2. Hunters Estate agents – Estate agents in Camden
3. Portico – Estate Agents in Camden offering flats to rent and properties for sale. Based on the high street, a leading local estate agent in the Camden area
Call Anthony James at Ringley for an initial chat –
Anthony James
Commercial Director - BSc (Eng) Hons KCA
Direct Dial: 020 4506 9030
Ringley Limited Chartered Surveyors
Ringley House, 1 Castle Road, London, NW1 8PR.
Fax: 020 7267 9610
Web: ringley.co.uk
Email: anthony.james@ringley.co.uk
London Office
Ringley House
1 Castle Road
London, NW1 8PR
020 7267 2900

Manchester Office
11 Swan Street
Northern Quarter
Manchester, M4 5JJ
0161 376 3276

Cardiff Office
122 West Bute Street
Cardiff Bay
Cardiff, CF10 5EN
0161 376 3276

Contact Us
To get in touch with us, use the form below.