ABOUT US
Ringley are a specialist Property Management Company in London, and more specifically Camden and the surrounds which is why we thought we would create this page to highlight why you should use a local property management company situated just north of Camden Lock in the London Borough of Camden.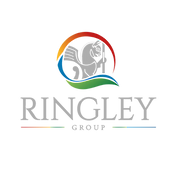 Block Property Management Specialist –
Our offices have been head quartered here for over 25 years so this is our guide !
History of Bromley
Every London Borough has nurtered mega pop artists – why are we telling you this I hear you ask….it's because Ringley are based in Camden, the epicentre of all things music and Bromley isnt that far away from us !
Which pop band – Well this is not a band but the one and only Billy Idol Hails from good old Bromley !

Can you believe this legend's real name is William Michael Albert Broad (being born on 30 November 1955 !! Wow), we all know and love him by his stage name Billy Idol, is an English musician, singer, songwriter, and would you believe actor !!
Being now both British and American he first achieved fame in the late 1970s coming from the London punk rock scene as the lead singer of the band Generation X after which he embarked on a solo career which then led to international recognition and made our Billy a lead artist inspiration during the MTV-driven "2ndBritish Invasion" in the United States. The name "Billy Idol" was inspired by a schoolteacher's description of him as being idle…hahaha whose laughing now.
April 2021
Ringley are a specialist Property Management Company in London, and more specifically North London and the surrounding boroughs which is why we thought we would create this page to highlight why you should use a local property management company to Bromley…a mere 40 mins away.
Property values
History of Bromley
Can you believe The Romans are believed to have constructed a camp at Keston, close to a natural water spring known as Caesar's Well which is the source of the Ravensbourne. Some while after the Roman era, an Anglo-Saxon settlement generated around the area now occupied by the market square - the name Bromley first recorded in 862 (!) as Bromleag meaning Anglo-Saxon 'the place where broom grows'….would you believe.
The advent and meteoric rise of the suburban railway system turned the northern half of the borough into a dormitory (sleeping quarters) for London, although most of the southern half remains open countryside. Subsequently since then however, the town has grown to become one of the most important commercial and shopping centres in South East England catching up to its closest and bigger sibling Croydon.
| | |
| --- | --- |
| Property Type | Average Current Value |
| Detached (3 bedroom) | Unknown |
| Semi-Detached (3 bedroom) | £577,559.00 |
| Terraced (3 bedroom) | £449,063.00 |
| Flat (2 bedroom) | £404,107.00 |
With the current rental values being:
| | |
| --- | --- |
| Property Type | Average Rent (Per week) |
| Detached (3 bedroom) | Unknown |
| Semi-Detached (3 bedroom) | Unknown |
| Terraced (3 bedroom) | Unknown |
| Flat (2 bedroom) | £304.00 |
New developments in Bromley
Bromley is fast becoming London's top property hots spots especially for swanky new apartments and regeneration schemes, some examples are :
Dylan Works by Crest Nicholson
Ringley act as consultant for Crest Nicholson on very large regeneration projects but also manage slightly more established apartment blocks.
Dylon Works is ideal for first time buyers, buy to let landlords and second ladder runners alike. Each property comes with a parking space and is finished to a clean, crisp & modern design with surrounds of beautiful communal gardens to relax or unwind in.
Langley Court Beckenham
A development by Cala Homes, Ringley have had asscociation with many niche smaller type developers for affordable living.
Langley Court, a very much sought after development of 2, 3, 4 & 5 bedroom homes and 1 and 2 bedroom flats. Created by Cala and brought to the London Borough of Bromley.
What our CEO, Mary Anne Bowring, likes about Bromley
Yes I have been watching Bromley develop and evolve over the past few years and really is one borough oozing with potential. I am also a serious amateur history buff and didn't realise how ancient this part of London was back in the old days ! It seems Bromley is a kindred spirit to our native Camden - The last 20 years of the nineteenth century saw the disappearance of Bromley's Mansion Hoouse with the surrounding parkland and farmland under the advance of late Victorian urbanisation.
Things to do in Bromley...
If your looking to escape the city and enjoy some grrenery , Bromley has many parks and forests to choose from if you enjoy the wildlife. There is the High Elms Country Park, Church House Gardens , Becknham Place Park , the list goes on. The Chislehurst Caves are located in Bromley too which are a historical network of caves that was of great significance during WW2 , so if you are a fan of history or just want to go shopping in the 'The Glade' large Shopping centre , then Bromey is the place to go.
Bromley Culture
Bromley has various theaters, the most prominent being the Churchill Theater in the town place and the Bromley Little Theater near Bromley North rail line station. The Churchill Theater was opened on 19 July 1977 by HRH Prince of Wales, and seats 785.
Bromley is very sports orianted too , with many lesiure and sports venues around the area , moreover the town also has has four Non-League football clubs. Two teams play their home games at the Hayes Lane Stadium: Bromley F.C. and Cray Wanderers F.C. Plus four rugby clubs , these are in Bromley, Old Elthamians a National League 2 side, Parkhouse FC, Bromley RFC and Beckenham RFC. Beccehamians RFC is a club that was founded in 1933 which plays competitive rugby at Sparrows Den at the bottom of Corkscrew Hill in nearby West Wickham.
What local People said...
Top 3 Property Management Companies in Bromley
1. Group – specialising in the block management of residential and regeneration consultancy
2. Winkworth Bromley Estate Agents – Estate agents in Bromley High Street
3. Kings Group Bromley – High Street Bromley
Call Anthony James at Ringley for an initial chat –
Anthony James
Commercial Director - BSc (Eng) Hons KCA
Direct Dial: 020 4506 9030
Ringley Limited Chartered Surveyors
Ringley House, 1 Castle Road, London, NW1 8PR.
Fax: 020 7267 9610
Web: ringley.co.uk
Email: anthony.james@ringley.co.uk
London Office
Ringley House
1 Castle Road
London, NW1 8PR
020 7267 2900

Manchester Office
11 Swan Street
Northern Quarter
Manchester, M4 5JJ
0161 376 3276

Cardiff Office
122 West Bute Street
Cardiff Bay
Cardiff, CF10 5EN
0161 376 3276

Contact Us
To get in touch with us, use the form below.