ABOUT US
Ringley are a specialist Property Management Company in London, and more specifically Camden and the surrounds which is why we thought we would create this page to highlight why you should use a local property management company situated just north of Camden Lock in the London Borough of Camden.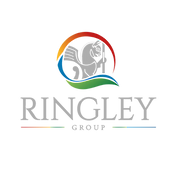 Block Property Management Specialist –
Our offices have been head quartered here for over 25 years so this is our guide !
History of Brent
Every London Borough has nurtered mega pop artists – why are we telling you this I hear you ask….it's because Ringley are based in Camden, the epicentre of all things music and Brent is not that far away!
Which pop band – hang on this isn't a pop band but the one and only Jay Sean! Born on the 26th of March 1981, his real name is Kamaljit Singh Jhooti. The artist gre his reputation when he released his third album called 'All or Nothing ' in 2009 , but it was his song "Down" that became his debut single especially in America and it made him the firt solo artist of South Asian origin and first Uk urban act to top Billboard Hot 100 ! Even the music video for the song "Down" racked in over 270 million views alone on his Youtube Channel. He grew up in London even being a member of the Rishi Rich Project with "Dance with You", which reached No. 12 on the UK Singles Chart in 2003 but eventually moved to the States to pursue his carrer even further.
Ringley are a specialist Property Management Company in London, and more specifically North London and the surrounding boroughs which is why we thought we would create this page to highlight why you should use a local property management company to Brent only... a mere 30 minutes away.
Property values
History of Brent:
The borough is named for the small River Brent, a tributary of the River Thames that formed the boundary between the former boroughs of Wembley and Willesden. Nut additionally the name Brent is a pre-Roman Celtic one, coming from the name of the goddess Brigantia. The area of Brent has been settled since prehistoric times. For many years Brent was made up of lots of hamlets and small villages yet it is belived that the small communities began as forest clearings. The modern names for these small villages were derived from the original Anglo-Saxon words.
In the 19th century the rural nature of Brent started changing as railways were developing and the ribbon development along the main roads.
After the First World War Wembley Park was selected as the site for the British Empire Exhibition. Lets not forget to mention that Brent is home to one of the most famous stadiums in the world , Wembley Stadium opened on the site in 1923. The Exhibition itself was open in 1924 and 1925.
| | |
| --- | --- |
| Property Type | Average Current Value |
| Detached (3 bedroom) | Unknown |
| Semi-Detached (3 bedroom) | Unknown |
| Terraced (3 bedroom) | Unknown |
| Flat (2 bedroom) | £875,802.00 |
With the current rental values being:
| | |
| --- | --- |
| Property Type | Average Rent (Per week) |
| Detached (3 bedroom) | Unknown |
| Semi-Detached (3 bedroom) | Unknown |
| Terraced (3 bedroom) | Unknown |
| Flat (2 bedroom) | £531.00 |
New developments in Brent
Brent is fast becoming London's top property hots spots especially for swanky new apartments and regeneration schemes, some examples are :
Barratt London - NO.1 Watkin Road
Thi new development is on Watkin Road, Wembley, Middlesex , HA9 0NL , featuring 1 and 2 bedroom homes with prices from £429,000 to £578,000. The development has 23 storeys and 229 apartments within. Additionally featuring five communal rooftop gardens over looking an amazing view. There is also help to buy schemes available.
Hendon Waterside
The Hendon Waterside development on Meadowlark House Moorhen Drive, Hendon, London , NW9 7Q is a 20 storey building. Newly buit the development has 2,000 new homes next to the Welsh Harp Reservoir ranging from 1 - 2 bedroom homes that have parking included and offers Help to buy schemes.
Sales Suites are open by appointment
What our CEO, Mary Anne Bowring, likes about Brent
Yes I have been watching Brent develop over the past few years and really is one borough oozing with potential. I am also a serious amateur history buff and didn't realise how ancient this part of London was back in the old days ! It seems Brent is a kindred spirit to our native Camden. To see that Brent have many regeneration projects around Wembley and Alperton is very intresting too.
Places to visit
Brent has many things to offer , theres chances to take a tour of the Wembley Stadium and experience how it feel to peform or play there. Not only that but the this buzzing borough also boasts some top shopping and cultural attractions such as the London Designer Outlet only a 5 minute walk from Wembley station. If you're a foodie then youd be happy to know that the Iconoic West London bar / resturant " Paradise By Way of Kensal Green" is here as well as many other gastro pubs or resturants like Ace Cafe London.
The location of the borough aso means that if you want to go into the city it is very easy and accesible with many different transport options available.
Brent Culture
Brent is a thriving borough, producing and supporting some of the world's biggest talents in the areas of sport, music, art and more.
Brent is home to a number of cultural centres. From the 1950s to 2000s, the Galtymore dancehall in Cricklewood was an important hub for the Irish community in Brent. In Kilburn, the Kiln Theatre (previously the Tricycle) on Kilburn High Road has been producing thought-provoking plays since 1980.
In Preston, from the last part of the 1970s to 2012, the Strathcona Theater Company gave youthful grown-ups with learning troubles the chance to put on and visit plays. In Wembley Park, in 2019, BTS left a mark on the world as the main South Korean K-Pop group performed at Wembley Stadium, and their tickets sold out in only an hour and a half.Not only is Jay Sean from Brent but George Michael grew up in Kingsbury in the 1960s, and went on to find fame as a singer with the band Wham! Brent became the "Borough of Cultures" in 2020 as the venture advocated art by local artists, recorded and celebrated stories from the local Reggae scene, and enhanced nearby youngsters' voices, these people were then featured on council libaries, billboards , buildings.
What local People said...
Top 3 Property Management Companies in Brent
1. Ringley Group - specialising in the block management of residential and regeneration consultancy , based in Camden
2. Daniels Estate Agents - Located at 428 High Rd, Wembley HA9 6AH
3. Ellis & Co Wembley Estate and Letting agents - 4 Ealing Road, Wembley HA0 4TL
Call Anthony James at Ringley for an initial chat –
Anthony James
Commercial Director - BSc (Eng) Hons KCA
Direct Dial: 020 4506 9030
Ringley Limited Chartered Surveyors
Ringley House, 1 Castle Road, London, NW1 8PR.
Fax: 020 7267 9610
Web: ringley.co.uk
Email: anthony.james@ringley.co.uk
London Office
Ringley House
1 Castle Road
London, NW1 8PR
020 7267 2900

Manchester Office
11 Swan Street
Northern Quarter
Manchester, M4 5JJ
0161 376 3276

Cardiff Office
122 West Bute Street
Cardiff Bay
Cardiff, CF10 5EN
0161 376 3276

Contact Us
To get in touch with us, use the form below.