Industry Awards
In the years since 1997, the year The Ringley Group was founded, we have been honoured with numerous awards endorsing our position as a leader in the UK property management sector.
Most recently we won the prestigious Property Week RESI Award 2018 for property manager of the year. The focus was squarely on the build-to-rent portal and resident apps that we developed in-house. These portals are greatly appreciated by our clients and residents and envied by our competitors.
Over the years, we received a great number of industry awards, but we are equally proud of those that have acknowledged our efforts to provide apprenticeships and work placements for local students, culminating in being recognised as local employer of the year in our London neighbourhood, Camden and Islington.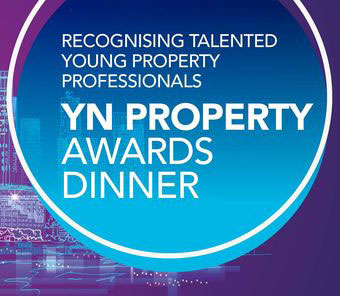 Finalist: YN Property - Property Start Up of the Year 2019
Well this one is for our bespoke native apps for owners and tenants which blend lifestyle amenities management with chat and neighbour to neighbour services. Well done team – keep innovating.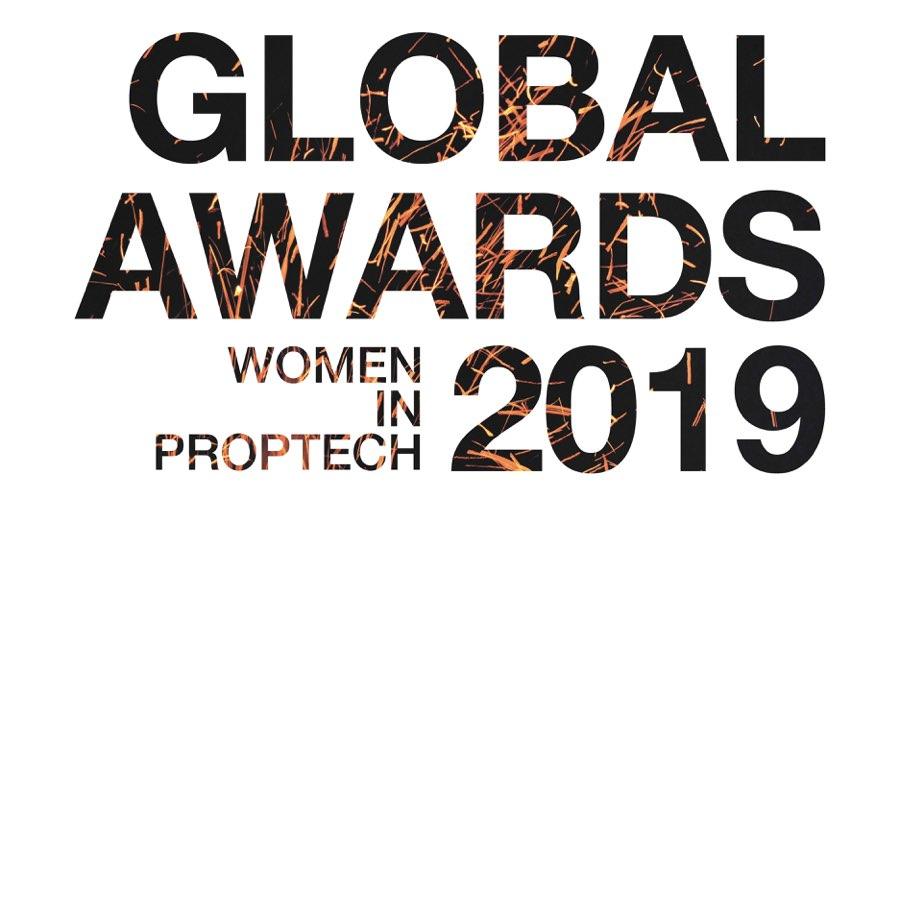 Finalist: Women In PropTech Global Awards 2019
Thank you team! I didn't even know you entered me – and on the global stage too. But, the credit goes to you whom without none of this would not be possible. Why should transparency not be the norm, why should property not be consumed and the complicated not made simple, why should we live in fear of fines – the crusade goes on!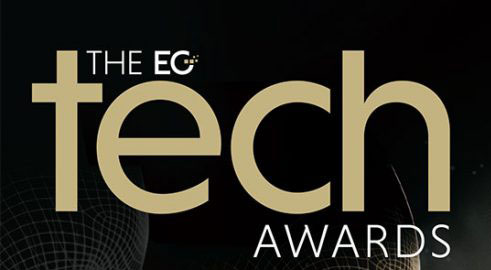 Finalist: EG Tech awards 2018
Wow! What a compliment, we only just missed out as Vodaphone took the cup, but we celebrated hard as a family run SME rarely gets such a compliment. We shall continue to demystify the inherently complex and sophisticated world that is property – always – with a risk management bias so that people have time to enrich personal customer interaction through data driven decisions because the repetitive and mundane delivered in frictionless customer journeys.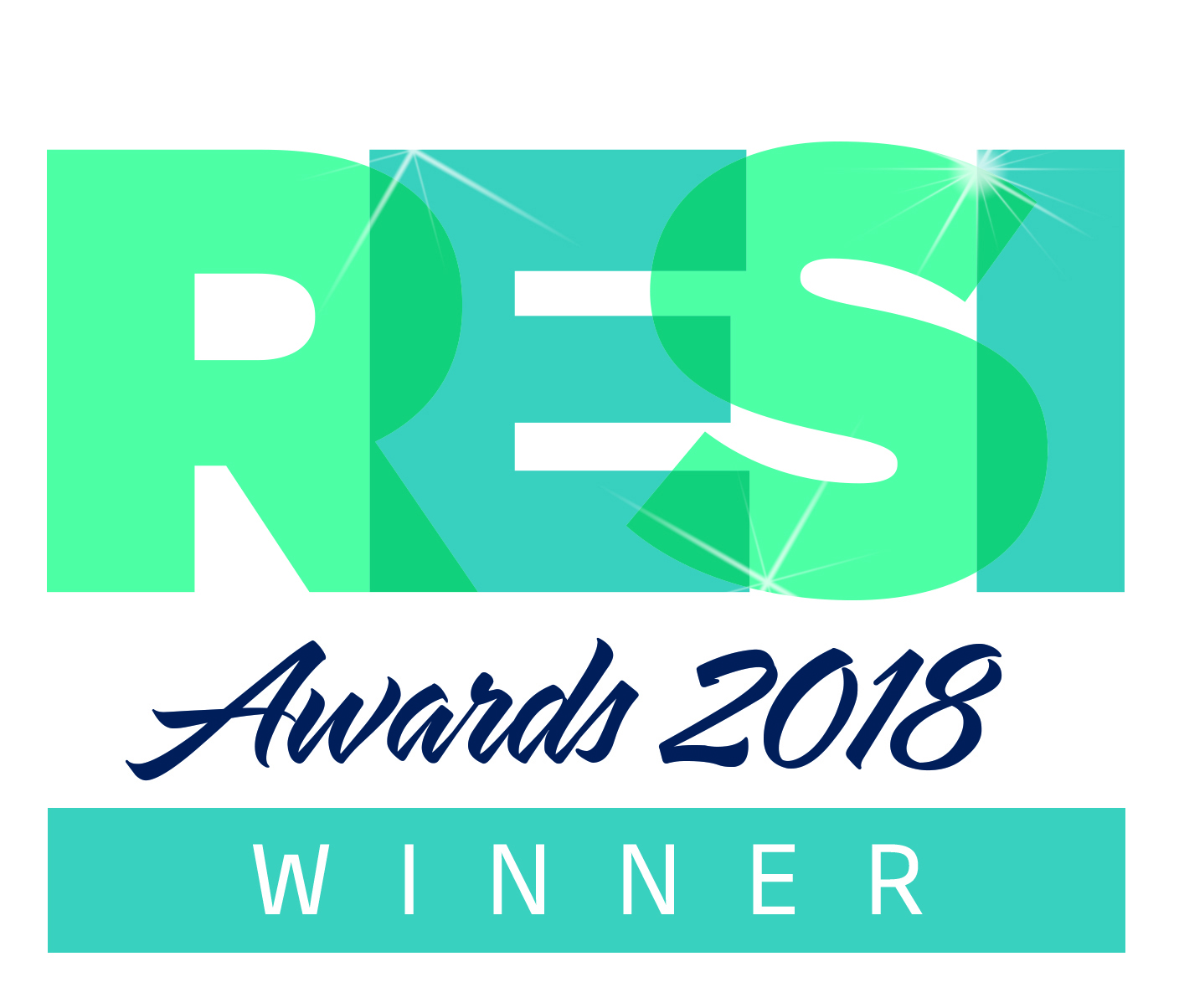 RESI Awards 2018: Property Manager of the year winner
Ringley are delighted to be singled out once again for the prestigious Property Week Resi Award for Property Manager of The Year and to have been recognised for our thought leadership in Build to Rent and proptech including Resident Apps is a great acheivement.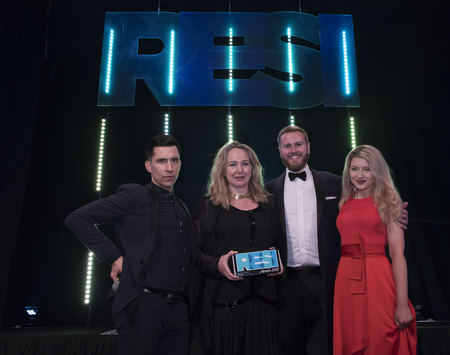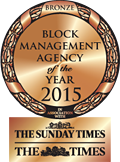 The Times: Winner Bronze - Block Management Company Of The Year 2015
As a 4th time winner and this being the last year of the Times Awards we are delighted to have been singled out for our customer centric thinking including our Project RED initiative where 'RED' stands for Repeatable Errors Detected where our people network together to detect and resolve any issues found. ​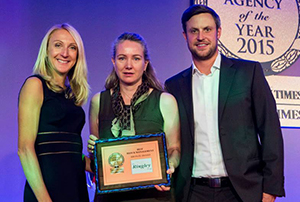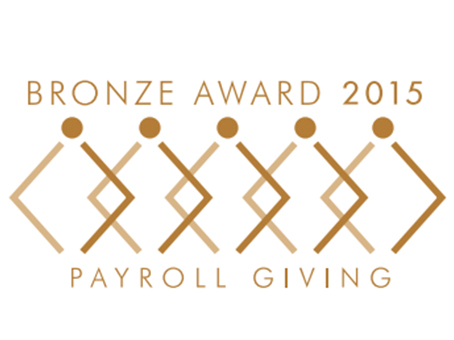 Payroll Giving Quality Mark Award 2015
The Government Cabinet Office awarded us this payroll giving award to represent the commitment of our so many of our people who care enough to give a little of what they have to charitable clauses.
This year Ringley's football team also competed in the MediOliver Foundation football Marathon which raised over £29,000. Ringley matched the money raised by our people.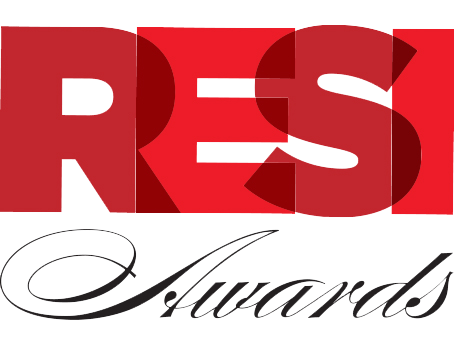 RESI Awards - Property Manager of the Year 2015
It was an honor to collect the award for Property Manager of the Year having been singled out for continuing to innovate and align to meet customer's needs. Managing Director Mary-anne Bowring said "truly this is one for the team as this award recognises pure commitment to delivering results for Clients and dedication to excellence for its own sake"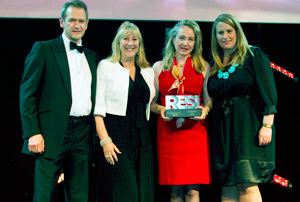 The Times: Winner Bronze - Block Management Company Of The Year 2014
To win this award for the 3rd time truly recognises our continued innovation of our Client service offering and our agility to respond to emerging markets such as PRS (the private rented sector). ​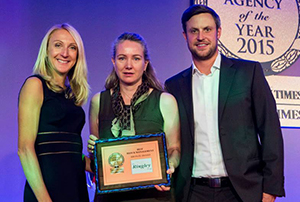 Camden & Islington's Local Employer of the Year 2012
Being singled out as Local Employer of the Year for Camden and Islington. We continue to engage with local schools and provide work placements and new apprenticeships each year, many of which have helped us grow and generated real jobs.


Benchmarked Investors in People: Silver Standard
The IIP Assessor wrote: "Underpinning the vision and mission, are a set of values which inform the way people are expected to behave: most compelling is the way these values are reinforced at every opportunity and are well publicised: at events; during performance reviews; in learning and development; and in benchmarking key performance indicators.
It was evident during interviews that people knew what they needed to do to be recognised and valued. Also evident were some particularly innovative strategies designed to improve the effectiveness of the organisation, and have everyone identify with the aim of being recognised as a 5 star provider. These include: tracking performance against KPI's; a money back guarantee; recognition awards; and teaching plain English.
On corporate social responsibility, the Managing Director said: "this is what responsible employers do". On work life balance people said that Ringley is a family friendly organisation.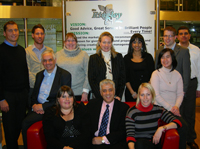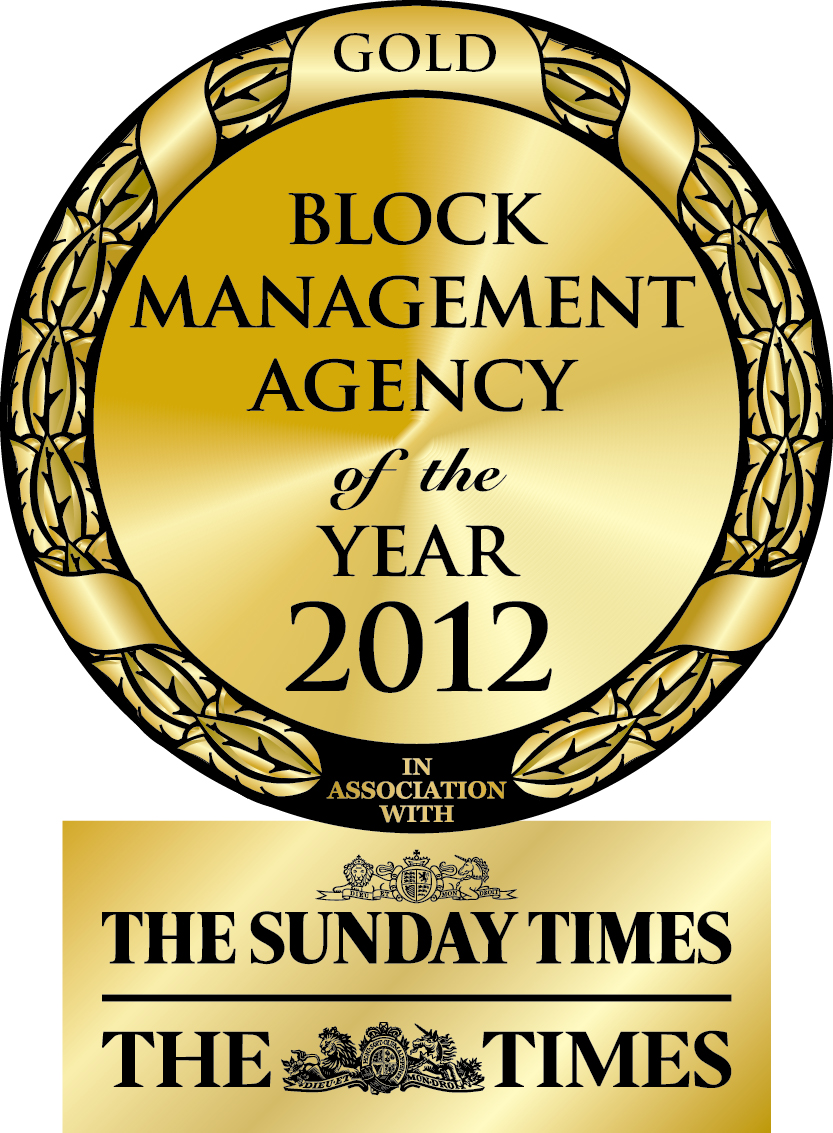 The Times: Winner, Gold Best Block Management Company Of The Year
The judged wrote that "in winning this year's award The Ringley Group demonstrated a transparent and knowledgeable approach to property management and according to the judges 'stood out' as the clear Gold Winners.... There was a 'clear top down vision' enabling the entire team to act accordingly to ensure the business offers the very best of services to all of its customers, its efforts within the community that truly stood out in the judging process.
Mary-Anne Bowring, Managing Director comments: "We are delighted to be recognised and receive this award for the second time."


Winner Highly Commended Valuation Company Of The Year
"One for Ringley's Valuation team: We are deeply proud of what we have achieved. We will continue to champion leaseholder issues.'


National Training Awards: Winner National Training Award (Greater London)
MD Mary-Anne Bowring comments: "This is a national award, to have been singled out from all UK businesses for our staff training and development is superb". The judges wrote that "this award recognised Ringley's passion about developing its people through training programmes which celebrate skills and foster a culture of learning".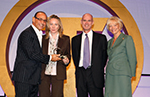 News on the block: Winner London Property Management Company Of The Year:
The judges commented on "Ringley's expertise in property management, approachability, landlord's support, efficiency in handling enquiries, leadership, initiative and career support".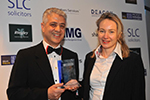 Property Awards for Women: Winner Surveyor Of The Year (Mary-Anne Bowring, Ringley Group Managing Director):
The judges wrote: "This winner is driven, passionate, bursting with ideas and works with the speed of lightning. I was very impressed with her forward thinking attitude, and the result she manoevered for an enfranchising block when all other surveyors had given up. This lady fought and won against a vastly exaggerated valuation set by the freeholder, eventually saving her client over £500,000. Brilliant work!"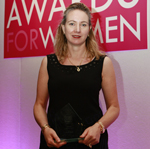 The Times: Winner Gold Best Block Management Company Of The Year
Ringley stood out and won this prestigious award with judges praising the 'transparent, knowledgeable and approachable attitude'. ' The company has a clear vision from the top and the entire team act accordingly to ensure they are all headed in the right direction.'


The Negotiator: Winner Innovator Of The Year
In winning Innovator Of The Year, the judges felt that Ringley's guys had been highly innovative in a very tough market, and praised their courage in investing in the new initiatives.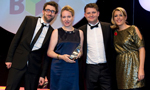 Landlord Letting Awards: Winner Innovation Company Of The Year
"Selected from over 1000 entries The Ringley Group has done brilliantly to win their category". – Oliver Romain, lead judge and Editor of Landlord & Buy-to-Let magazine.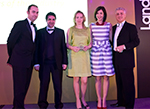 ICC, Camden & Islington Business Awards: Winner: Community/Regeneration Company Of The Year
The Judges wrote: "No other company is run the way Ringley is. Not only does she strive to make her business succeed she is also aware of the impact it has on the community."

ICC, Camden & Islington Business Awards: Finalist: Environmental Responsibility Company Of The Year
Ringley in the spotlight again for efforts made towards environmental responsibility awareness and the sustainable activities that inspire the rest of the business community to follow.

The Negotiator: Finalist Employer of the Year
MD Mary-Anne Bowring commented: "Having set outselves the goal to become an employer of choice we benchmark ourselves against this and are proud to out-perform both the Chartered Institute of Personnel and Development's staff turnover figures and to regularly do better than Marks and Spencers.
Often you hear people say there's a lot in a number. Its about creating an environment where people feel they can make a difference, where they can directly relate their jobs to organisational success and more importantly, their own personal development. We recruit for values, skills can be taught, we ask everyone to align, and, appraise behaviours."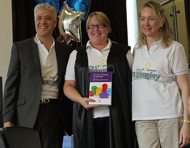 The Negotiator: Winner Community Champion of the Year
It was great to be recognised again for our community engagement efforts. Highlights included: our work as a National Ambassador for Apprenticeships and our 'walk for water' for Wateraid. We also re-shaped our policies into 3 areas: value creation, environment, community and have a number of enviable strategies embedded into our culture and process.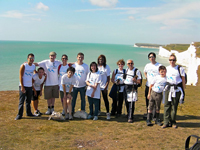 Landlord Letting Awards: Finalist Legal Services Company Of The Year
Delighted to be recognised against some big names, Ringley Valuers are passionate and we work hard to get our enfranchisement clients' the right deal for them.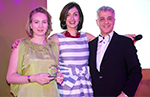 Landlord Letting Awards: Finalist Customer Service Company Of The Year
Our mission is to lead the market and through recommendations to be known for giving clear, sound property advice and for delivering creative property management solutions - we have been recognised!