Repairs and Site Visits
As your Managing Agent we can't be on site every day, most of a managing agent's role is to manage and arrange everything from budgets, finances, service charge accounts, contractors, repairs, expert reports, health & safety compliance to legal matters and much more.
To get the best out of us, we need YOU...
You'll probably know first when something is awry
Please don't assume someone else will report what's annoying you - if you do - we might not know!
That's why we pay £5 to the first person to report a maintenance issue
For examples:
light bulbs which the cleaner needs to change on their next visit
dumped cars on site
trees which have been blown over
fridges or large items which have been dumped in bin stores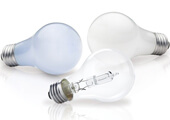 There are 4 ways to report a problem:
Photo it, and email solutions@ringley.co.uk
Photo it and MMS 07800 599951
Log onto the Ringley Gateway™, upload a photo, press send
Phone your Property Manager
If you are the 1st owner to report it, we'll transfer £5 from our office account to your service charge account to say "thank you". We do this because we believe property management works best when there is a partnership between the owners and the managing agent.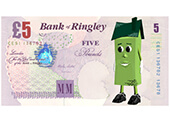 Site Inspections - watch as we take action
Site inspections are carried out by both your Property Manager and our roaming Ringley Site Inspectors. You can see Site Reports and the audit trail of the actions we take on the Ringley Gateway online.
Purchase Orders drop into the report templates so you can see that our teams are reviewing works done on site. We take photos of repairs, health & safety issues, and assess cleaning and gardening standards. And, to ensure that cleaners and gardeners work harder for Ringley than any other Managing Agent, whilst we are sleeping photos of cleaning or gardening faults are emailed to the contractors asking them to visit site and improve things.
The RICS Code of Practice for Residential Managing Agents defines a managing agent's inspection duty as to:

to inspect without use of equipment, at least at the frequency agreed, such of the common parts of the Property as can be inspected safely and without undue difficulty to ascertain for the purpose of day-to-day management only the general condition of those common parts.
Site inspections do not replace the need to instruct a Chartered Surveyor to diagnose complex leaks, roof repairs or defects or prepare specification for cyclical redecorations say every 5 to 10 years.
Customer wishes we have implemented:
showing works orders raised to the site visit report, so you can see we have inspected works,
Emailing owners and tenants in advance to let people know we are coming to site in case there is something they want us to look at
Adding specific schedules for 'plant rooms' 'car park' areas etc..
Putting cleaner and gardening specifications on the Ringley Gateway™
FAQ's
Q. What happens between site inspections?
to encourage residents to report things on site so that we can take action we pay the 1st owner to report something £5 of our money because we would rather sort it then have people upset about things nobody has reported to us.
Q. How often do you visit site?
In short this depends on the size of the site and the fee agreed. Here is our guide:
Sites without staff on site
| 1-10 flats | 4 visits |
| --- | --- |
| 11-25 flats | 6 visits |
| 30+ flats | 8-10 visits |
| 50+ flats | 10-12 visits |
| 100+ flats | 12-18 visits |
| 200+ flats | 18-26 visits |
Sites with staff on site
| 1-20 flats | 12 visits |
| --- | --- |
| 30+ flats | 18 visits |
| 50+ flats | 22 visits |
| 100+ flats | 26 visits |
| 200+ flats | Weekly visits |
Find out more today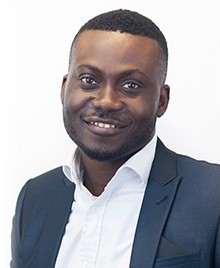 "Ringley block management
has visible results"
md@ringley.co.uk