Community & Charities
A Family Friendly Workplace
Positive policies to retain our its people, support working parents and manage talent include:
>
'family days' for those who run evening meetings;
working from home;
adjusted working hours to cover school pickup/drop off;
we pay child allowance for any children born whilst a parent works at Ringley: £1,000 for the 1st child, £500 each child thereafter;
job share roles.
Help with childcare costs
Fideliti As a pro-family organisation, we believe that every little helps, so Ringley is a member of Fideliti childcare vouchers give our people a tax efficient help towards registered childcare.
Positive About Disabled People
Our work with people with disabilities and those with learning difficulties has been recognised by three Remploy Awards and because we don't discriminate on the basis of any irrelevant factors we were awarded the employment service 'double tick award'.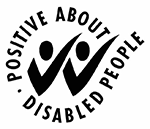 Education & Youth Development
We run a number of outreach youth and educations programmes including work experience, internships and apprenticeships to help young people understand the norms of a professional office environment, peer support and see real opportunities to add value. ). Placements cover the following disciplines: Finance, Property Management, Customer Service, IT and Law.
Under 16´s
We offer Year 11 placements to GCSE students who are provided a mentor. Students are encouraged to develop their inquisitive skills to not only to do their assigned task but also to find out how their task fits into the bigger picture.
Schools we support include: College of North West London, Haverstock School, South Camden Community School, Acland Burghley School, La Sainte Union School, The Compton School, St Georges RC School, Westminster City School, Pimlico Academy, Quintin Kynaston, St Marylebone CE School, St Augustine's Gray Coat Hospital School.
if you want us to support your school contact: careers@ringley.co.uk
16-18 Year Olds
Ringley works with Colleges to provide six ten week placements where students can get involved more deeply in business improvement, marketing and IT project work.
Colleges supported include: College of North West London, Westminster City Academy, Pimlico Academy, Merton College, Newham College.
if you want us to support your college contact: careers@ringley.co.uk
Graduates & Undergraduates
Graduates interested in Surveying, Property Management, Computer Programming, Marketing, Technology in Business or Law can request a 12-week subsistence based technical work placement at Ringley.
Overseas Students UK Placements
Ringley supports Professionals UK who match overseas students to UK firms
Ringley offers internships to foreign students who have studied Business Administration, Business and Finance, Computer Science, Human Resource Management, Property or Engineering.
ARMA, RICS, IRPM
We work with industry bodies and our founder has sat on or run various committees for the IRPM, ARMA and RICS to further standards, awareness and professionalism in the property sector.
Our Charities
Our official charities are those that provide clean water to those with none, because without safe water not much else matters!
Ringley's commitment to Water Projects increases as we grow because part of what we give is the money we save. We liked the idea of a moral reason to choose to pay service charges before other less necessary household bills such as Sky TV.
So when customers pay their service charges on time the postage/admin costs we save (stamps, envelopes, reminders, final notices…..) for not having to chase them is donated to Water Projects
Support For Our People's Fundraising
No company can force charitable giving or its values on its people or wider society instead we support like minded individuals by match funding the contributions they raise.
Fundraising efforts Ringley has supported include:
Coast along Walk;
Walk for Water;
Aid for Japan;
Shelter;
Mentoring and Public Speaking
We offer up a cross section of industry commentators to speak at Events for the RICS1, Bisnow, UKAA2, Build to Rent Forum to name a few and trained personnel at the MCHLG3.
We have been The Daily Telegraph's go to expert and contributed to the cladding scandal to further the debate to secure leaseholders voice is heard.
Note for programmers FOOTNOTE
Royal Institution of Chartered Surveyors
UK Apartment Association
Ministry of Housing, Communities & Local Government
There's also very few people at Ringley who have not directly mentored a school leaver, intern or work experience person in their time at Ringley.
Our experts are available to speak on a range of topics including:
Leasehold enfranchisement and leasehold reform;
Service charge reasonableness and recovery;
Right to Manage and the role of Court Appointed Manager as a last resort;
All things cladding, fire and building safety;
Build to Rent: Rent as a service;
Industry Reforms
In an industry which is often much miss-understood our people are fiercely committed to best practices and bringing about change. We believe repairs can be 'value for money' and we advocate total transparency: right down to every invoice we pay which can be seen online though the Ringley GatewayTM.
Ringley is a true market leader and we know it's easy to be great at block management with 6 to 800 flats and one knowledgeable professional; much harder for a whole team to consistently deliver to thousands. It takes a dedication to minutia, audit trail of everything with 100% transparency (it's all on-line).
Along the journey we've bagged a number of innovation awards. Every strategy considers the customer from our money-back-guarantee to the 15,000+ Questionnaires sent out each year asking the ultimate question "how likely would it be for you to recommend Ringley" and "what one thing could we do to score higher?" Every respondent is offered a conference call to unpack ideas/resolve any dissatisfaction and get £10 M&S vouchers as a 'Thank you'. We've web pages with almost 500 customer comments, case studies, stories and real examples of savings we've achieved for clients too. Recently, we developed a 'Financial hardship policy', froze 48 Clients fee reviews and enjoyed writing to them telling them so.
Opportunities For Young People
Ringley adopted the Apprenticeships very early and has long been dissatisfied with the lack of work readiness that GCSEs provide. So much so, that we developed our own Maths, English and Training Needs Analysis tests which are an essential part of our recruitment.
It all started when in 2010 two local lads battled against each other to become Ringley's first apprentice. After a 2 week work trial and exam based assessments we still couldn't choose between Jasper and James so we secured both a placement and have not looked back since.
In recognition of the work Ringley has put into apprenticeships, Ringley were invited to COATA*'s inaugural meeting and joined patron HRH Prince Andrew and other distinguished guests. Mary-Anne Bowring is part of the official network of Ambassadors for Apprenticeships and has supported many 'Apprenticeship Summits' including providing an employers view to Apprenticeship Training organisations.
* COATA – Confederation of Apprenticeship Training Agencies
Giving Back
Ringley recognises that doing something for the community we live in is important. We encourage our people to take part in volunteering opportunities (St John's Ambulance, the Roundhouse, Kick Academy, mentoring young people in the workplace) and see this as an excellent way to gain new knowledge, improve social connections and obtaining new skills such as coaching, first aid or customer service.
We offer free first consultation as well as 10% discount on conveyancing fees to NHS staff via the Medic Care programme.
Investor in People
We became an recognised 'Investor in People' in 2000 and we've been re-recognised 3 yearly since. An accolade rarely bestowed on small companies and a tribute to the Board commitment to do the best by our people. Everyone at Ringley knows if we are to expect 5 star service, first we must look after our people. We recruit for EI and attributes, through peer mentors, job partners and the multi-disciplinary range of professionals we have in-house, we then train everything else requested to progress raw talent through organisation.
Our KPI to become an 'employer of choice' is reflected in what our people say about us:
79% of our people said "Ringley injects new ideas to keep relationships fresh"
93% of our people said "Ringley gives people continuous learning opportunities"
89% of our people said "Whatever I do in the future Ringley will have left an impression on me"
79% of our people said "I believe Ringley is managing & improving its impact on the environment"
Talent management
Our success depends on attracting, developing and retaining the best people. We do this by assessing training needs and investing in their development, encouraging open communication and considering health, safety and well-being.
All fee earners and property managers get profit share in their work. This gives a real motivation for all to invest in their customer relationships and as skills and experience grows to earn more profit share. In addition to market salaries hitting personal targets triggers performance related pay too. And, everybody gets cash rewards when they generate positive customer comments.
Equal opportunities
We positively ensure that we do not discriminate on the basis of any irrelevant factors whether this be mobility, learning difficulties, race, religion or ethnicity.
'Double Tick' Award – Jobcentre Plus awarded us this because we meet the five commitments to employ, retain, train and develop our disabled employees.
We also have three Remploy awards for our work with our special needs people and those with learning difficulties.
Leaseholder campaigning
Ringley was set up to champion leaseholder and property issues at a time when the freeholder was king and leaseholders had few consumer rights. Our mission to deliver an understanding of property legislation in a jargon free, accessible way for all.
The 1993 Act was pivotal. We saw a future where Leaseholders could expect service, not just transactions. We wanted to be 'reassuringly better' and transparent in all our dealings. By 2003 we had written up '100 percent transparency, just ask' as our brand promise. We built our the range of associated property discliplines to 'to become a one stop property shop', and evolved so our vision became 'good advice, great service, by brilliant people.... Every time', and our guiding principle that what we do needs to be good enough 'to generate recommendations'.
We have participated in raising issues as a response to Channel 4 Despatches documentaries such as Property Nightmares : the truth about leasehold. Read blog on this topic
Our MD, Mary-Anne Bowring calls for changes to rectify fundamental flaws in leasehold legislation and has written to key government officials and participated in the all party working group on leaseholder reform as well as lobbying through her role in the Federation of Private Resident Associations.
Mary-Anne was also instrumental in encouraging the Institute of Property Management to build the 'Property Management Apprenticeship framework'.
*ARMA –Association of Residential Managing Agents
Other campaign topics include:
Open disclosure by Conveyancing Solicitors – education on what a lease is and means
A lease becomes a short lease for mortgage finance at 70 years;
A lease extension if your leases has less than 80 years left will include paying the landlord 50% of the enhanced value of a long lease;
Service charge accounts in non-compliant form, i.e., without a balance sheet showing the reserves funds for each service charge schedule are not worth the paper they are written on if you buy into a Right To Manage block (RTM), best to check how many members are left, as the last RTM member standing pays all the RTM costs;
Every Solicitor should be required to deliver an understanding of the key clauses of a lease and every leaseholder needs to know:
not to use the flat as a business,
not to bring commercial vehicles on site,
which boundaries you owned,
what a shared right of drainage means,
keep carpeted clauses,
why you have to register your sub-letting,
what a pet licence is...
How can so many solicitors let sales go through without retaining funds against future balancing charges? Why ask for the service charge accounts as part of a pre-sales pack if you are not going to interpret them? Or worse check if RTM costs are wrongly included in the service charge accounts!
Increase the powers to the Leasehold Valuation Tribunal
To address the repairs time bomb, blocks of flats with inadequate or no reserves clauses are the most likely to miss redecorations due and fall into disrepair. The industry needs legislation to give Tribunals greater powers to vary leases. Currently the Tribunal only has powers to vary leases where the lease does not adequately provide for the service charge. The Tribunal has no power to deal with leases which provide for service charges in a wholly unworkable way.
Examples include:
leases with no reserve fund;
leases that do not provide for the cost of a Managing;
leases that do not provide for the cost of independent service charge accounts to be produced;
leases where the 'Managing Agent has been written into the lease';
no obligation for freeholder retained units to pay service charges, if the freeholder has not granted themselves a lease!;
leases with no decorations clauses;
leases silent on whose responsibility balconies and roof terraces are;
leases which expect the lessee to decorate their own windows, 10 floors up!
A democratic right to remove a Managing Agent who has been written into the lease
Imagine how upsetting it would be to buy the freehold then find out that you can't manage the block as that right is given to a Managing Agent that you did not choose for 99 years! That's hardly democracy, surely it was not meant to be this way?
Then what if even if you have 51% of leaseholders on board? Right to manage legislation won't help you because there's a car park underneath your property and is shared with other users. How can this be fair? It needs addressing.
Extend the HM Land Registry registration requirements relating to service charge schemes
More information is needed when land transfers involve service charge schemes so it is easier for a good Managing Agent to resolve issues. The Land Registry could eradicate many disputes by requiring:
registration of plot numbers and postal addresses on new build developments;
registration of the service charge percentage(s) – as in court 'informal agreements' cannot be relied upon;
a certificate of compliance prior to registration of every residential leasehold sale to protect buyers;
registration of agreements/notices to change lease percentages or vary contributions;
registration of licences to alter along with a new lease plan;
Put simply Managing Agents spend too much time chasing lost paperwork.
Pooled bank accounts must be outlawed.
Banning mixing all Client money together legislated for under The Commonhold & Leasehold Reform Act 2002 never came into force. This leads to rumours that 'leaseholders money is invested in the money markets'. At Ringley we go further, each Client can get a copy of a bank statement of their Client account direct from the bank – we believe in 100% transparency. Ringley have the expertise to carry out forensic accounting, trace missing money, or carry out a management audit to look at 'value for money', management policy and whether costs are reasonably incurred, i.e., an expert opinion of value and reasonableness.
Simplify the Companies Act for blocks of flats
Parts of the Companies Acts are simply too onerous for small blocks of flats. When a Companies House leaflet sets out that management companies should be run as 'dormant companies' meaning the duty is to file a balance sheet only, then why do we have to have an AGM to talk about dormant company accounts but end up talking through the service charge accounts instead?
Leaseholders are continually confused between the service charge accounts and the company accounts. If the service charge accounts had to be filed at Companies House as well as the dormant balance sheet then life would be simpler.
Prescribe an example balance sheet for service charge accounts
Consistency in balance sheet accounting : the ICAEW guidance note does not go far enough. We need a prescribed form for service charge balance sheets.
You'll get one accountant disguising any deficit or balancing charge by writing it off against reserves on the balance sheet ….. buy in this block and as a leaseholder cashflow and getting anything done may become rather uncertain.
You'll get another accountant putting the balancing charge in current assets (even if it has not yet been billed) – and what if it never is?
A clean balance sheet should not have more than one year's balancing charges brought forward, it if does a leaseholder may get a surprise demand relating to a period before you even owned the property.
Some Accountants and indeed Managing Agents merge all the reserve funds together. Not good if for example you own a house and don't pay into the flats fund...... but your money is being used.
Many Accountants will tell you it is not their job to read or understand the lease – this must become an express and absolute requirement even if the lease requirement is not audited. How else is their opinion (a) independent and how (b) can it therefore comply with the RICS Code of Practice for Managing Residential property?
Then there is the problem in some resident controlled blocks where leaseholder self-interest sees a conflicted individual cancelling or refunding reserve funds because they want to sell up.
We have Tribunals that expect management companies to apply balancing charges even if there is no cash to do so leaving blocks with disputes and arrears. Typical tri-party 'residents management companies' leases puts the full responsibility for covering cashflow shortfalls onto the management company Directors, hardly what a volunteer RMC Director expects. What leaseholder really buys a flat thinking they are buying into a business and therefore might be expected to fund cashflow when the times are bad?
Extend the Section 20 statutory leaseholder consultation requirements
The duty to consult leaseholders on spending over £250 is great. Is £250 not outdated, it was set in 1985? And is £500 not ridiculously low for a block of two flats as the legal paperwork for the Section 20 consultation process undoubtedly costs more than the works themselves!
Section 20 must go further and require disclosures on 'related party transactions' or a statement that there is no relationship by ownership or control with each of the proposed contractors. And, the absence of such disclosures should invalidate a notice.
Deal with key flaws in Right to Manage legislation
RTM memberships should become transferable with the leasehold title in the way that shares in a Freehold enfranchisement company do. Because they don't, this leaves RTM members constantly having to track who is selling and to recruit new members. And, as members diminish the risks and costs increase unfairly between the last remaining members.
Simply legislate that for RTM Company expenses, i.e., company secretarial fees, company accounts, and directors and officers insurance for RTM Companies become service charge expenses. Else with diminishing members as RTM's mature the RTM becomes increasingly dysfunctional with insufficient members to bank roll them.
The RTM company only has control over the 'lease-based' transactions as. RTM steps in to grant approvals for assignment, underletting, charging, parting with possession, the making of structural alterations or improvements or alterations of use and the like; but can only do so after up to 30 days notice must first be given to the person who is, or each of the persons who are, landlord under the lease.
However, for other matters which affect the land but are outside the lease, such as when the Land Registry requires a compliance certificate to register a sale the RTM company cannot provide this despite being the party who is managing the lease.
Green technology – not a chance!
Leases rarely allow for 'improvements' which implies green technologies are possibly unviable. Whilst lessees are expected to repair, renew and maintain the structure including for example, the roof, they are not entitled to make alterations such as affix solar panels or wind turbines. And, even if a resident controlled block of flats did seek freeholder's consent to install a green technology - you can imagine who would want to receive any income or benefit. Unlikely to be the leaseholders!
Case law on repair versus improvement makes it quite clear that unless expressly stated otherwise, a lease will only allow an improvement when repair constitutes renewal due to dilapidation. For example: plastering a bare brick wall, installing an entryphone where there was none, laying a carpet if the floor was painted concrete before can only be voluntary upgrades.
Inability to secure green loans
Because resident controlled management companies (RMCs) offer poor security to utility companies loans available to individual households are generally not available to RMCs. RMCs have no security to offer, service charge schemes are not for profit and often the RMC does not even own the communal staircase. Naturally, it is the Freeholder who can offer the security but this is no help to residents.
Estimated breakeven points for green technologies:
| | |
| --- | --- |
| Rainwater Harvesting | 21 years |
| Solar PV | 13 years |
| Light Tubes | Only viable in certain locations |
| Natural Insulation | 900% price premium |
| Natural Paints & Finishes | 14-40% typical price premium |
| Ground Source Heat Pumps | 6 year breakeven |
| Air Source Heat Pumps | 5 year breakeven |
| Solar Thermal | 11 year breakeven |
| Wind Turbines | 8 year breakeven |
Apprenticeship opportunities
Ringley has fully embraced apprenticeships both vocational and technical as our MD, Maryanne Bowring explains: 'Ringley is an organisation that fundamentally believes in investing in its staff, building them up to be the best that they can be and supporting their progress along the way. Our out culture is perfectly matched to the apprenticeship ethos and we build our own apprenticeships in IT/social media, business administration, and customer service, finance and property management'.
Training contracts
We prefer to support our own people to attain professional qualifications rather than to believe a university degree delivers candidates a true understanding of property and law in practice. There is no substitute for on the job training and as skills and experience matures then we believe true connections are made between academic learning and practical application.
This is why training contracts are available to support AAT*, ILEX* and RICS* qualification routes.
* RICS – Royal Institution of Chartered Surveyors
* AAT – Association of Accounting Technicians
* ILEX – Institute of Legal Executives