ABOUT US
Ringley are a specialist Property Management Company in London, and more specifically Camden and the surrounds which is why we thought we would create this page to highlight why you should use a local property management company situated just north of Camden Lock in the London Borough of Camden.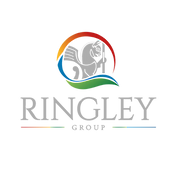 Block Property Management Specialist –
Our offices have been head quartered here for over 25 years so this is our guide !
History of Pontprennau & Old St Mellons
Old St Mellons is largely made up of 19th-century housing, a village hall and several pubs and shops. The village had a school converted in 1854 from the 17th-century Poor House, but this was demolished after it closed in the 1980s. Fortunately, Rev. Russell C. Williams and Mr. Robert W. Harris took the responsibility of teaching the children in the local Village Hall.
After making use of empty classrooms in Pen-y-Bryn Primary School, the village school moved into Pen-y-Bryn's 'annex' building. This soon became the permanent home of the school, and one they still utilise to this day.
On the other hand, Pontprennau represents a more modern aspect of Cardiff as the area is a new development of housing and shops.
Property values
Pontprennau and Old St Mellons are separated by the A48 road in the northeast of Cardiff. Old St Mellons represents the older and more hsitoric side of Cardiff while, Pontprennau is a new development of housing and shops.
Pontprennau & Old St Mellons has a population that exceeds 10,000 due to the sustained housebuilding in Pontprennau, which is likely to continue for the next 10 years as a major urban expansion of up to 4,000 homes is constructed.
| | |
| --- | --- |
| Property Type | Average Current Value |
| Detached (3 bedroom) | Unknown |
| Semi-Detached (3 bedroom) | £235,374.00 |
| Terraced (3 bedroom) | £187,569.00 |
| Flat (2 bedroom) | Unknown |
With the current rental values being:
| | |
| --- | --- |
| Property Type | Average Rent (Per week) |
| Detached (3 bedroom) | Unknown |
| Semi-Detached (3 bedroom) | Unknown |
| Terraced (3 bedroom) | Unknown |
| Flat (2 bedroom) | Unknown |
New developments in Pontprennau & Old St Mellons
St Edeyrns Village
St Edeyrns is a brand new village located in the north-east of Cardiff. The development was named St Edeyrn, a 6th century monk. This purpose-built village provides fantastic facilities, including a primary school, local shops, allotments, a community orchard and a landscaped riverside park running along the Rhymney River.
The village offers the opportunity to purchase houses between 2 bedrooms and 4 bedrooms.
Cardiff Parkway Station
Plans have been proposed for a major development towards the north-east of Cardiff – including a new £120m mainline train station and huge business district. The massive project set for St Mellons could create up to 5,000 jobs in a nearly one million sq ft development named Hendre Lakes. The development would be built in a total of 8 phases with the first phase including the train station, and this could begin this year and be finished in 2023.
The new station would be expected to welcome more than 800,000 passengers and aims to have a significant impact on reducing road congestion. The station would connect the cities of Bristol and London, whilst offering travels to the Cardiff City Centre in around 7 minutes.
What our CEO, Mary Anne Bowring, likes about Pontprennau & Old St Mellons
Pontprennau & Old St Mellonsis an area oozing with potential. This is largely due to the numerous developments that are ongoing in the area including St Edeyrns Village and Cardiff Parkway Station. The latter is particularly interesting as if it were to be granted permission for its construction, the nearby areas would see dramatic rise in interest as the links to the cities of Bristol and London would provide many opportunities.
Things to do in Pontprennau & Old St. Mellons
Near to Pontprennau & Old St. Mellons, there is the Cardiff Golf club, but if golf doesn't meet your satisfaction, then there are multiple retail parks near Pontprennau & Old St. Mellons that should meet the demands of keen shoopers. These retail parks include the Newport Retail Park and the Avenue Retail Park, both of which will satisfy any keen shopper.
Pontprennau & Old St. Mellons Cultural Scene
The areas of Pontprennau & Old St. Mellons are very interesting as they juxtapose each other, Old St. Mellons is an old village that retains its rustic aesthetic while across the A48, Pontprennau reflects a more modern aesthetic with its numerous housing developments.
As previously alluded to, Old St. Mellons not only retains its rustic aesthetic but it also retains a warm, collective feeling, this is seen through its multiple independent pubs such as the Church Inn.
What local People said...
Top 3 Property Management Companies in Pontprennau & Old St Mellons
1. Ringley Group – specialising in the block management of residential and regeneration consultancy - Located at 122 West Bute Street, Cardiff Bay, Cardiff, CF10 5EN
2. Persimmon - Located at Llantrisant Business Park, Llantrisant, CF72 8YP
3. Arup - Located at 4 Pierhead Street Cardiff CF10 4QP United Kingdom
Call Anthony James at Ringley for an initial chat –
Anthony James
Commercial Director - BSc (Eng) Hons KCA
Direct Dial: 020 4506 9030
Ringley Limited Chartered Surveyors
Ringley House, 1 Castle Road, London, NW1 8PR.
Fax: 020 7267 9610
Web: ringley.co.uk
Email: anthony.james@ringley.co.uk
London Office
Ringley House
1 Castle Road
London, NW1 8PR
020 7267 2900

Manchester Office
11 Swan Street
Northern Quarter
Manchester, M4 5JJ
0161 376 3276

Cardiff Office
122 West Bute Street
Cardiff Bay
Cardiff, CF10 5EN
0161 376 3276

Contact Us
To get in touch with us, use the form below.