ABOUT US
Ringley are a specialist Property Management Company in London, and more specifically Camden and the surrounds which is why we thought we would create this page to highlight why you should use a local property management company situated just north of Camden Lock in the London Borough of Camden.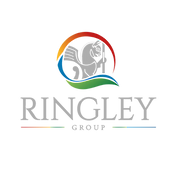 Block Property Management Specialist –
Our offices have been head quartered here for over 25 years so this is our guide !
History of Handsworth
In the 11th century Handsworth was a place which was made up of farms and woodland. During the next 700 years not much was changed for this area and it remained relatively the sam. However during the 19th century diffrent types of infratstructure were being built and people caught onto this with a rapid increase in the population througout the next 50 years after this. after all this devlopment Handsworth was considered a part of Birmingham in 1911 and has developed since that time even more. It was also very useful during the war with Handsworth wood being deemed an official safe zone which helped save many lives and preserved a lot of places in Handsworth leading to it being the lovely place that we see to this date.
Property values
Handsworth is 4 miles south east of the Birmingham City centre and is a very pitoresque place to live in. An average house in this area would cost £151,289 as of June 2021 which means that is favorable to other places in the close vicinity.
| | |
| --- | --- |
| Property Type | Average Current Value |
| Detached (3 bedroom) | Unknown |
| Semi-Detached (3 bedroom) | Unknown |
| Terraced (3 bedroom) | Unknown |
| Flat (2 bedroom) | Unknown |
With the current rental values being:
| | |
| --- | --- |
| Property Type | Average Rent (Per week) |
| Detached (3 bedroom) | Unknown |
| Semi-Detached (3 bedroom) | Unknown |
| Terraced (3 bedroom) | Unknown |
| Flat (2 bedroom) | Unknown |
New developments in Handsworth
Berrington Place
A development that is offering 1 to 2 bedroom flats from £94,250 pounds. It's location is ideal as it is located by the River Rea which is a lovely place to go for a stroll on a lazy sunday afternoon and has great links to the city centre as it is right next to the A4540 which makes it an ideal spot for anyone who wants to live in this luxury apartment complex.
Asbury Grange
This is a modern housing complex in Handsworth with a choice between 5/6 bedroom homes and extremely lavish exterior and interior. These houses are made up of two garges and a lot of parking with a lush open kitchen which is perfectly designed to host familly gatherings and even host friends for a nice dinner.
What our CEO, Mary Anne Bowring, likes about Handsworth
In Handsworth there is a huge music scene that boasts ther likes of Joan Armatrading, Benjamin Zephaniah and many more which gives it a great atmosphere and means that the city is a very vibrant place to walk around with everyone with a smile on their face and having the time of their lives. Amongst thgis therer is also a great eduction sysystem with many slective state schools which achieve exoptional grades which can then let these young adults experince a rich adulthood.
Things to do in Handsworth
Therevarer many different activities to experince and live through in Handsowrth such as Rock up Birmingham and and Crazy Golf and other advebtures that can be experinced with family and friends. These places will provide memories that one can cherish for a life time and have a great deal of fun. In Handsworth there are differnt attractions that target all age groups such as Cadbury World where children can go and experience how chocolate is made and then you can also go on a boat in the canal and go on a nice peacful boat ride through the city. There is also an ODEON cinema where anyone can watch their favourite films and have an abundance of laughter.
Handsworth Cultural Scene
The music scene is a main attraction for Handsworth with many up and coming music artists bursting onto the scene such as M1llionz who was born in Handsworth has now charted in the UK with a top 40 which is a great achievement for Handsworth as they have always had a rich music scxene and are now recognised by the whole of the UK now. There are also events which get hosted in Handsworth Park a few rimes a year which help enrich and instill the sense of communtity into this area which gives of a postive energy which is shown throughout the whole of Handsworth
What local People said...
Top 3 Property Management Companies in Handsworth
1. Ringley Group – specialising in the block management of residential and regeneration consultancy - working out of Handsworth
2. Hunters Estate Agents Handsworth
3. Supreme Estate Agents - Handsworth
Call Anthony James at Ringley for an initial chat –
Anthony James
Commercial Director - BSc (Eng) Hons KCA
Direct Dial: 020 4506 9030
Ringley Limited Chartered Surveyors
Ringley House, 1 Castle Road, London, NW1 8PR.
Fax: 020 7267 9610
Web: ringley.co.uk
Email: anthony.james@ringley.co.uk
London Office
Ringley House
1 Castle Road
London, NW1 8PR
020 7267 2900

Manchester Office
11 Swan Street
Northern Quarter
Manchester, M4 5JJ
0161 376 3276

Cardiff Office
122 West Bute Street
Cardiff Bay
Cardiff, CF10 5EN
0161 376 3276

Contact Us
To get in touch with us, use the form below.