ABOUT US
Ringley are a specialist Property Management Company in London, and more specifically Camden and the surrounds which is why we thought we would create this page to highlight why you should use a local property management company situated just north of Camden Lock in the London Borough of Camden.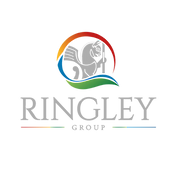 Block Property Management Specialist –
Our offices have been head quartered here for over 25 years so this is our guide !
History of Cathays
After John Stuart, 1st Marquess of Bute, married Charlotte Hickman-Windsor on 12 November 1766, he inherited great further lands to the north of his existing estate which he had partially had developed. He then purchased other buildings, to the north and east, including what would become Cathays Park. There he built Cathays House for £40,000 and he also had Cathays Park landscaped. After his son took over the title, he lived in Cardiff Castle, as a result he chose to demolish his home in 1815, and turned Cathays Park into enclosed parkland used for grazing.
Following the development of the Cardiff Docks, and the influx of new workers going to Cardiff, in 1875 the then rural Cathays became a suburb of Cardiff.
Property values
The property prices in the area are largely attributed to the close proximity to the city centre along with educational institutionslike the Cardiff University and the University of Hospital Wales. As a result, the area has an abundance of students making the area a great opportuninity for investment by renting to the students.
| | |
| --- | --- |
| Property Type | Average Current Value |
| Detached (3 bedroom) | Unknown |
| Semi-Detached (3 bedroom) | Unknown |
| Terraced (3 bedroom) | £231,001.00 |
| Flat (2 bedroom) | £141,666.00 |
With the current rental values being:
| | |
| --- | --- |
| Property Type | Average Rent (Per week) |
| Detached (3 bedroom) | Unknown |
| Semi-Detached (3 bedroom) | Unknown |
| Terraced (3 bedroom) | Unknown |
| Flat (2 bedroom) | £182.00 |
New developments in Cathays
Cathays Terrace
Plans have been proposed to transform an old office block into a 24 bedroom student block, the planning application suggests that the site will have four car parking spaces available, as well as covered storage for 24 bicycles. The proposed building would be located at the crossing of three streets, Flora Street, Letty Street and Cathays Street.
Cathays High School
Plans have been unveiled to build a new Cathays High School in Cardiff. The plan is a part of the 21st Century schools programme which would enable a new building to be constructed, expanding the school by 378 places from a total of 1,072 places to 1,450; and tripling the space for pupils with autism from 16 to 50.
The new school would also have leisure facilities which the local community could use, including a multi-use games area; while the BMX track, playground and space for walking dogs will be kept for people who live nearby.
What our CEO, Mary Anne Bowring, likes about Cathays
Cathays is an area oozing with potential. This is largely due to its ideal location, the area is close to the city centre and transport links such as the Cardiff Queen street station and Cardiff Central. Furthermore, the area has an abundance of students as the University of South Wales, Cardiff University and The Open University are located nearby.
Aside from this, the area is rich with history with notable buildings like the Crown Buildings in Cathays Park and the history of Cardiff can be fully explored within the National Museum Cardiff.
Things to do in Cathays
Cathays is a place rich with history which can be easily explored. Notable buildings such as the Cardiff Castle, National Musueum Cardiff and City Hall are all within a walking distance. However, if history isn't your thing, then the city centre may be more suited for you as there are are a multitude of stores and restuarants available which would be ideal for keen shoppers and foodies.
Cathays Cultural Scene
The area of Cathays is rich with culture, it brings together a cosmopolitan mixture of cultures. This mixture of cultures comes from the young students at the local universities, friends from overseas and locals who have lived in the area for generations. The Cathays Art Gallery is also a great place to witness the culture of the area, the gallery shows art fromprofessional and up-and coming artists
What local People said...
Top 3 Property Management Companies in Cathays
1. Ringley Group – specialising in the block management of residential and regeneration consultancy - Located at 122 West Bute Street, Cardiff Bay, Cardiff, CF10 5EN
2. IB Contractors - Located at Sloper Rd, Cardiff CF11 8AB
3. Cardiff Council - Located at County Hall, Cardiff CF10 4UW
Call Anthony James at Ringley for an initial chat –
Anthony James
Commercial Director - BSc (Eng) Hons KCA
Direct Dial: 020 4506 9030
Ringley Limited Chartered Surveyors
Ringley House, 1 Castle Road, London, NW1 8PR.
Fax: 020 7267 9610
Web: ringley.co.uk
Email: anthony.james@ringley.co.uk
London Office
Ringley House
1 Castle Road
London, NW1 8PR
020 7267 2900

Manchester Office
11 Swan Street
Northern Quarter
Manchester, M4 5JJ
0161 376 3276

Cardiff Office
122 West Bute Street
Cardiff Bay
Cardiff, CF10 5EN
0161 376 3276

Contact Us
To get in touch with us, use the form below.